Anthony Cupaiuolo, First Tracks Productions | 2018 | 5 min.
Award Winner: 2020 Kids Jury – Honorable Mention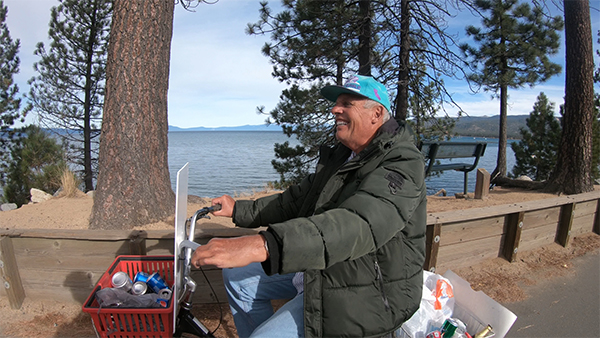 Every day (and, we mean every day) you can see Daniel riding his bike along Highway 50. And, while he's out there, he's picking up trash and doing his part to make the Lake Tahoe area better for everyone. That is an amazing story in and of itself. But it is even more incredible when you learn that Daniel nearly died as a child from a fall and was in a coma for 8 months, and although he still suffers from traumatic brain injury (TBI), that hasn't stopped him from making a difference.
More Information:
www.FirstTracksProductions.com   |  www.Facebook.com/FirstTracksProductions   |  www.braintrauma.org