Make a Film… Make a Difference.
Call for Entries are now open!
Wild & Scenic features environmental and adventure films from around the world that illustrate the earth's beauty, the challenges facing our planet, and the work communities do to protect the environment. We welcome documentary and narrative shorts and features about nature, community activism, intentional adventure, conservation, health, water, energy, climate change, wildlife, environmental justice, food, and farming. Our objective is to inform, inspire, and ignite solutions to restore the earth and human communities while creating a positive future for the next generation through stellar filmmaking, beautiful cinematography, and first-rate storytelling. Films are curated into themed tracks, which pair projects with complimentary subject matter or ideas to create a cinematic journey for audiences.
While all submissions will be considered, we are especially interested in projects that interpret our 2024 theme, Reel Action. The theme pays homage to the festival's mission to inspire activism. The festival will look for films that work as a call to action, inviting audiences to learn about the most pressing environmental problems and initiatives anyone can take to improve the natural world and lives around the globe.
Head over to FilmFreeway for submission guidelines:
ABOUT OUR MAIN CATEGORIES
Environmental Films
Wild & Scenic accepts all films with an environmental theme, including documentaries, animation, shorts, features, and narratives. We look for environmental films that are entertaining, educational, and, above all, inspirational. We want our audiences to be inspired to make a difference in their communities and the world.
Adventure Films
Wild & Scenic screens entertaining and inspiring adventure films from all over the world. Topics include climbing, mountaineering, surfing, and more. A particular preference is given to adventure films with an environmental focus.
Student Films
Are you a student filmmaker? We encourage you to submit your student environmental and adventure films. We accept documentaries, animation, kids' films, shorts, and music videos. Films should be informative, engaging, and inspiring. An enrolled student at any level of education must have completed the project.
Family-Friendly Films
Films in this category will be particularly considered to be featured in Wild & Scenic's K-12 School Programs and Kids' Sessions at the film festival.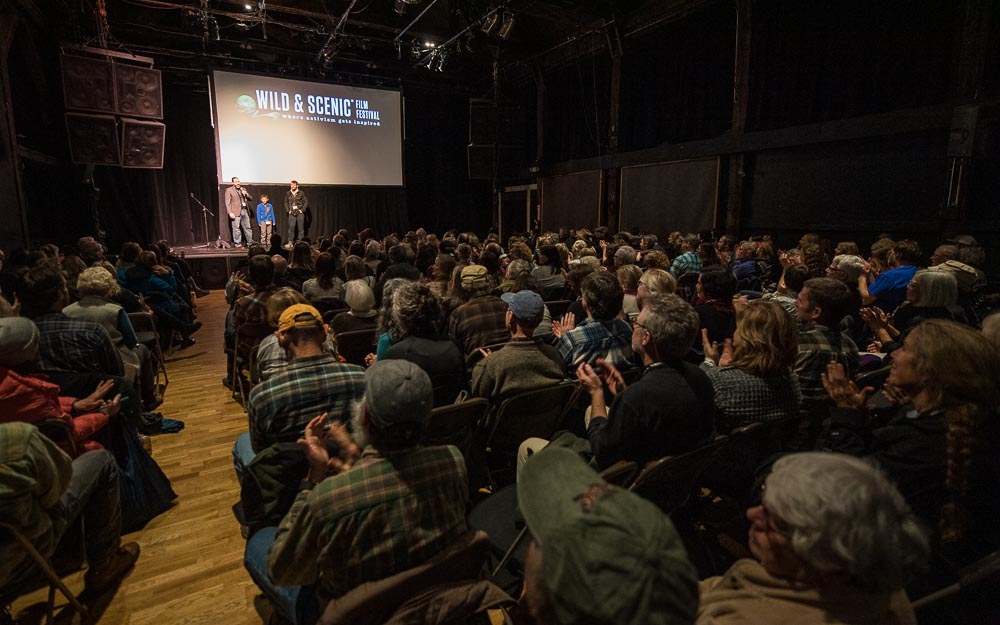 ABOUT DIVERSITY, EQUITY, AND INCLUSION
We cannot fulfill our mission of uniting the community to heal the earth without seeing the intersection of social justice with the environmental movement. We must invite and include all voices if we want a better planet. Please read our Statement of Inclusion about our commitment to diverse programming and a welcoming experience for festival-goers.