Aly Nicklas | 2018 | 4 min.
Award Winner: 2019 Kids Jury – Honorable Mention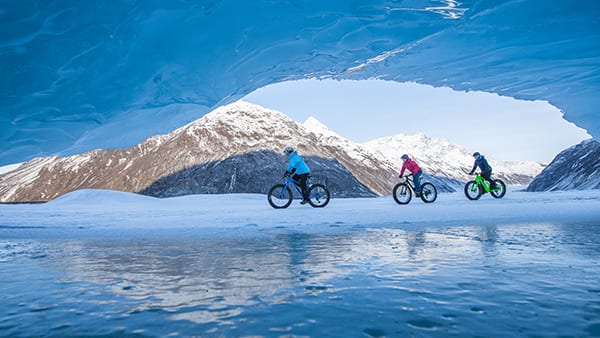 Fresh off training wheels, a four-year-old growing up in Valdez, Alaska begins to push her boundaries and explore what's possible on her bike, her eyes naturally drifting to the mountains. We dive into the world of her fantasy and explore the mountains, glaciers, and rivers of Valdez by fat bike with a crew of boundary-pushing female athletes hailing from Alaska and beyond.
Blue is a fantastical journey into a young girl's imagination and a testament to the inherent creativity, innovation, and strength forged in women of the north.
More information: www.ursamajor.tv