Jan Vozenilek | 2020 | 6 min.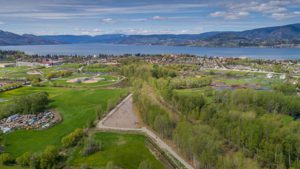 Mission Creek is one of the Okanagan Valley's most important waterways, supplying a quarter of all inflow waters to Okanagan Lake. Running through Kelowna, BC, Canada, the Creek holds significant ecological, historical, and cultural value beyond just Kelowna, affecting upstream and downstream watersheds and communities across the Central Okanagan.
This film highlights the restoration efforts being undertaken by the Mission Creek Restoration Initiative (MCRI), to return the creek to its natural flow; restore essential habitat for wildlife; and provide an active corridor and essential greenspace for residents and visitors each day.
For more information: