Jessey Dearing (Director/Editor/Producers/Cinematography), Sarah Menzies (Producers/Cinematography), Faith Musembi (Field Producer) | 2020 | 9 min.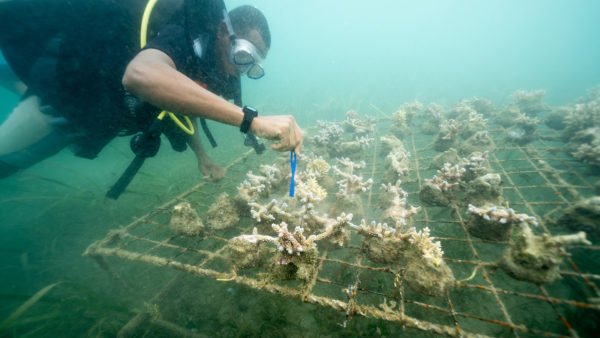 Award Winner: 2021 Best Short
"Tengefu" is the Swahili word for "protected marine area." Abubakar spends his days dreaming about corals. On an off-grid island in southern Kenya, Abubakar fights to restore the island's dying coral reef and instill a sense of conservation in his community through faith and education even in the face of limited resources.
More Information: www.jesseydearing.com   |   www.vulcanproductions.com