Colin Arisman, Connor Gallagher | 2018 | 20 min.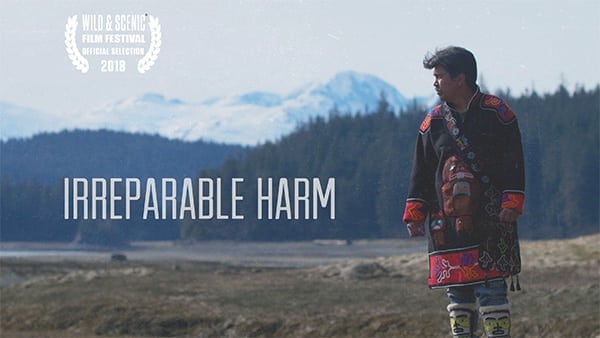 The Tlingit people have called the vibrant coastline of Southeast Alaska home for over 10,000 years, and continue to practice a way of life intimately tied to the ocean and the largest remaining temperate rainforest on earth. Now, contamination from industrial mining is threatening the safety of the wild food sources that make Alaska so unique.
Irreparable Harm gives powerful voices to the Alaska Native communities and conservation groups standing up to protect the cultural and ecological values that make this magnificent marine ecosystem an irreplaceable treasure.
More info: www.wildconfluence.com   |   www.votivearth.com   |   www.seacc.org