Simms, Soul River Inc, Chad Brown, Colorblind Media | 2018 | 15 min.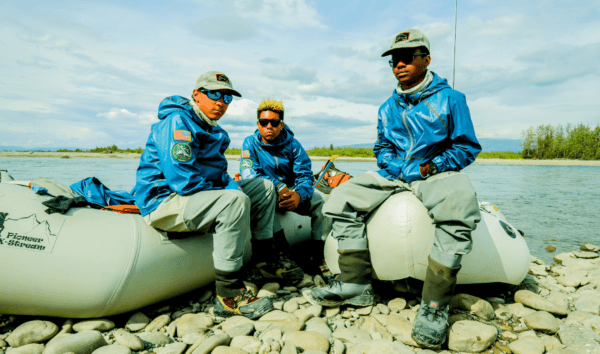 On a clear morning in Portland, Oregon, fourteen youth with oversized backpacks await a long day of travel. Along with five veterans, a few volunteers and "Axe the Service Dog," they are headed to Fairbanks, Alaska. From there they will pile into bush planes and fly into the Arctic Circle.
This is Soul River, a non-profit organization founded by decorated Navy veteran Chad Brown, and their three-week deployment to the Chandalar River is the culmination of outdoor conservation education, collective strengthening, leadership development, healing, and a whole lot of fly fishing.
More information: www.soulriverinc.org