A Fire For All
Michael & Heather Llewellyn, Christopher Baldwin, Tom Nigh | 2021 | 2 min.
2022 Official Selection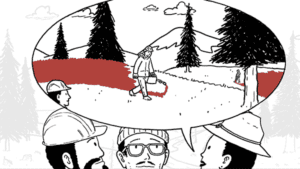 Made for students and their teachers and parents, A Fire For All tells the story of why there are mega-fires in the Sierra Nevada forest, and how to prevent them. It is a 2-minute primer in understanding the forest ecology and its long relationship with fire and humans.
For more information:
www.forestandfire.org | www.llewellynstudio.com | www.baldwinpage.com