On Tour Upcoming Events
During the month of September, Wild & Scenic Film Festival travels to 20+ events across North America.  The Wild and Scenic tour will make appearances from San Luis Obispo and the California coasts to the central plains of Kansas and Missouri, to the far reaches of North America & into the Atlantic timezone with an event in New Brunswick, Canada.   Follow the links below to check and see if there are any Wild & Scenic shows happening near you.
CLICK HERE for a full list of upcoming On Tour Events
* * *
Recently the Wild and Scenic Film Festival returned to Durango, Colorado through the San Juan Citizens Alliance.  They brough in at least a dozen new members through this event.  Their director Marcel is already planning for next year's event and stated that "Wild & Scenic Film Festival makes hosting an on-tour event as easy as possible. They provide great resources and support."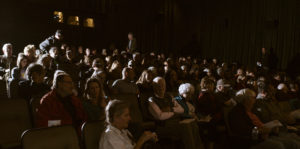 * * *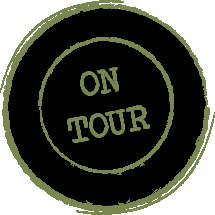 Going On Tour
The Wild & Scenic Film Festival was started by the watershed advocacy group, the South Yuba River Citizens League (SYRCL), in 2003. It has evolved into the largest environmental film festival of its kind. Our flagship festival held each January in Nevada City, CA, kicks-off the nationwide tour of nearly 250 events. Each tour stop is an opportunity for an organization to reach out into their community and bring people together around community-based activism. We offer a diverse menu of environmental films that delve into themes such as energy, climate change, conservation, wildlife, community activism, environmental justice, and adventure. Each tour host custom builds their own film program to include issues they want to spotlight. Plus, we provide PR materials and a comprehensive planning guide. As an environmental group who has experienced amazing success with the Wild & Scenic Film Festival, we want to share our success with other organizations to create a network connected by a common goal: to use film to inspire activism!
For more information about Wild & Scenic On Tour, please contact Theresa at (530) 265-5961 x 204 or via email.