Wild & Scenic Film Festival

313 Railroad Ave. Suite 101
Nevada City, CA 95959
Phone: (530) 265-5961
Fax: (530) 265-6232
Staff
Lívia Campos de Menezes, Festival Director, (530) 265-5961 ext.208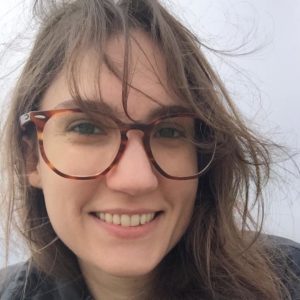 Lívia Campos de Menezes has been the Festival Director for the Wild & Scenic Film Festival since 2021. Wild & Scenic kicks off in Nevada City, CA, to support river conservation and activism work undertaken by the South Yuba River Citizens League (SYRCL). Next, it travels the globe partnering with more than 150 organizations to increase the groundswell for the environmental movement as a whole and support local campaigns. Before her passion for social impact films brought her to SYRCL and WSFF, she worked for multiple film festivals, such as the Mill Valley Film Festival, United Nations Association Film Festival, and San Francisco International Film Festival. Before that, she worked in foreign trade at several corporations and in market research at Nielsen. Lívia holds a BA in International Relations and an MA in History from the Universidade Estadual Paulista. She also has an MFA in Creative Producing from the University of North Carolina School of the Arts. Lívia lives with her husband in Nevada City and spends her free time reading novels, watching films, and planning her next trip to a National Park.
Eric Dunn, Operations Director (530) 265-5961 ext. 223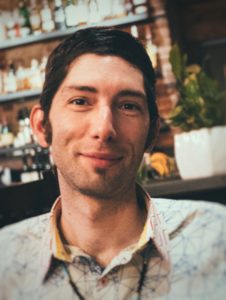 Growing up in the Midwest, Eric's love of nature and waterways was established early at a summer camp with a focus on extended wilderness tripping in the north woods.  After crafting his own unique degree at The Ohio State University, Eric began his professional career with over a decade of experience managing and booking musicians at high-profile events around the globe.  Following years of life in the Midwest he relocated to the Nevada City region in 2012.  Prior to Wild & Scenic, Eric was the owner & manager of an award-winning essential oils and aromatherapy products company with his wife.  Eric brings with him to Wild & Scenic a deep well of experience in logistics, marketing, & sales.
Today Eric continues to be an avid outdoorsman.  He is an enthusiastic photographer, especially long exposure and astrophotography.  He enjoys sharing his vision and the natural beauty of our earth to help connect others in appreciation and gratitude for the natural world.  In his spare time, Eric enjoys getting outside and exploring the region with his wife & dog in a variety of ways including hiking, camping, canoeing, skiing, & soaking in hot springs.
Jaimie des Tombe, One Tour Sales Manager (530) 265-5961 ext. 232

Jaimie is a lifelong resident of the Yuba Watershed, and has lived on a canyon high above the South Fork of the Yuba for most of her adult life. The Yuba has always been the center of her community in one way or another, and she brings her deep gratitude for this to her work. Jaimie is ever passionate about the protection of local cultural and natural resources, and is thrilled to work with an organization that shares her values. As a long time professional in the area of national and international sales, marketing, business and events, Jaimie is hard at work as Sales Manager for the Wild and Scenic Film Festival's On Tour program. When not at work, Jaimie would like to be found enjoying time with family and friends, in the garden, in the kitchen, on the dance floor, or partaking in a live musical event.
Rebecca Walters, On Tour Coordinator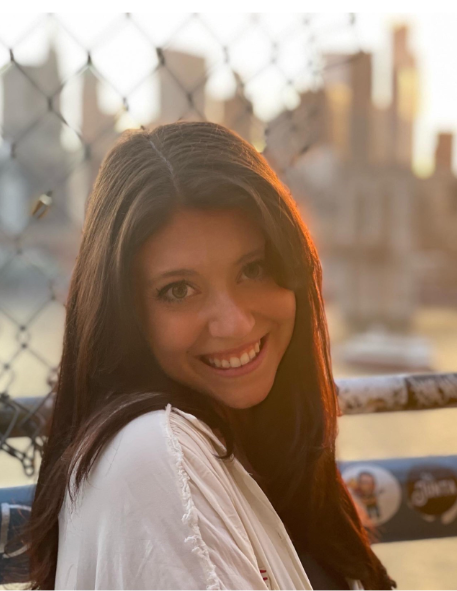 Rebecca received her BFA in filmmaking from the University of North Carolina School of the Arts. As a social impact filmmaker, coordinator, guest artist, and festival agent she has worked for the Sundance Institute, the John F. Kennedy Center for the Performing Arts, and Stowe Story Labs. Her work has screened at universities across the country and has premiered at several film festivals including the Austin Film Festival, Sidewalk Film Festival, Cucalorus Film Festival, and Ivy Film Festival. When Rebecca isn't writing, directing or advocating for change, you can find her hiking in the mountains, or dancing on a beach somewhere!
Aaron Zettler-Mann, SYRCL Interim Executive Director/Watershed Science Director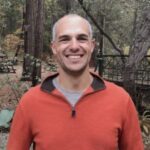 Predictably, he found his way to working as a raft guide. He was a raft guide on rivers throughout the Sierra Nevada for nearly ten years, and even met his wife (also a guide) while working on the South Fork of the American. In addition to guiding, Aaron worked on ski patrol and construction. After many years of playing and working seasonally, the future began to call.
Aaron is a Geographer at heart. He has completed three degrees in Geography; a BA at the University of Colorado at Boulder, a MA at the University of Denver, and a Ph.D. at the University of Oregon. His academic training and research are in fluvial geomorphology and remote sensing. Aaron has taught a variety of courses including remote sensing, geomorphology, climatology, and geographic information systems. In addition, he has been involved in river research projects across the western US, and internationally. Aaron's drive to protect and improve the health of the West's watersheds led him to SYRCL. As Watershed Science Director, he will work closely with the community, government, and private entities to develop, implement, and monitor restoration efforts across the Yuba River watershed.
When not working, Aaron can almost certainly be found outdoors playing on the water with his wife. Whitewater kayaking and rafting, skiing, surfing, and mountain biking keep Aaron busy year-round. Aaron also enjoys cooking and baking.