Wild & Scenic On Tour: San Francisco 2019
Join us for a night of environmental and adventure films that will inspire activism and transport you to the farthest reaches of the globe. Mix and mingle with special guests, filmmakers and activists.
Event Info
Wild & Scenic Film Fest On Tour: San Francisco
When: Saturday, April 27, 2019
Where: Cowell Theater at Fort Mason, 2 Marina Boulevard, San Francisco 94123
Time: 7:00PM. Doors and bar open at 6:00PM.
Tickets: Public $20 Advance-$25 Door / SYRCL Members* $18 Advance-$23 Door
All proceeds to benefit SYRCL's Wild & Scenic Film Festival.
Tickets can be purchased online through Fort Mason Center by visiting the Wild & Scenic event page at FortMason.org.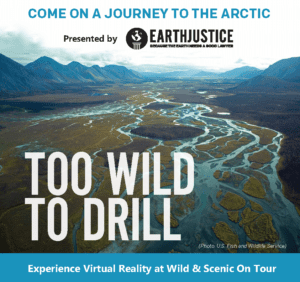 Arrive early to check out our virtual reality experience, brought to you by Earthjustice. 
Check out the film program HERE. 
For more information about the South Yuba River Citizens League (SYRCL) and to learn how how to become a member to receive discounts to this event and others like it throughout the year.
*Active SYRCL Members will be sent their discount code via email. This code can be entered at checkout to receive the discount. Not sure if you're an active SYRCL member or did you not receive the code? Contact Eric at 530-265-5961 x220.
Announcing! Special Guests Laurel Peacock, Will Parrinello & Ramsey Meyer
Laurel is the daughter of Doug Peacock, author and eco-warrior featured in the film, Grizzly Country. Doug's life was forever changed after spending years alone in the Wyoming and Montana wilderness observing grizzly bears and he continues to advocate for wild causes today.
Laurel was born in Great Falls, Montana and lived the first two years of her life on top of a mountain in Glacier National Park when her Dad was working as a fire lookout. She then spent her school age years in Tucson, AZ exploring the desert Southwest with her younger brother. Brought up to appreciate wilderness and wild animals, Laurel is a life-long advocate for protecting habitat and preserving nature. She earned a Bachelor of Arts degree from Claremont McKenna College and has an MBA with a sustainable business emphasis from San Francisco State University. She now works in corporate sustainability and lives in Oakland with her husband and six month old daughter.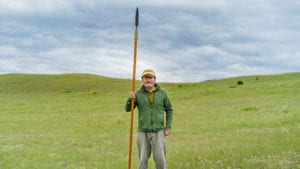 We are thrilled to have Laurel as a guest speaker during Wild & Scenic On Tour San Francisco. This is a fun opportunity to hear stories about her life growing up the child of one of America's fiercest environmental activists during a Q&A session after the screening of the film, Grizzly Country. Grizzly Country is a film by Ben Moonpresented by Wild & Scenic 2019 Presenting Sponsor, Peak Design.
For more than 35-years Will Parrinello has been making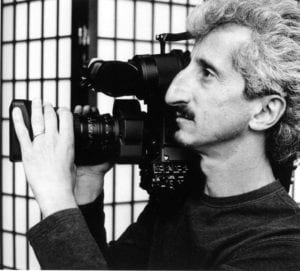 films together with John Antonelli, his partner in the Mill Valley Film Group. Beginning in 1983, with a short documentary for MTV on Jackson Browne's protest against the Diablo Canyon nuclear power plant, they have produced an extensive filmography of documentaries on cultural, social and environmental topics. Their titles include Mustang – Journey of Transformation, Emile Norman – By His Own Design, Kerouac, Sea Change, Little Italy, Dreaming of Tibet, and the multiple Emmy Award winning seriesThe New Environmentalists. In 2017 they were commissioned by the Academy of Motion Picture Arts and Sciences to create the short documentary Movies Around The World. The film was broadcast on ABC-TV during the Oscars and viewed by more than 80 million people in 252 countries. Their films have screened at festivals around the world including Sundance, Tribeca, Full Frame, Venice, Telluride, Zanzibar and of course, Wild & Scenic. Their work has been nominated for or won numerous awards including the Oscar, Emmy, Gold Hugo, Cine Golden Eagle and Golden Bear.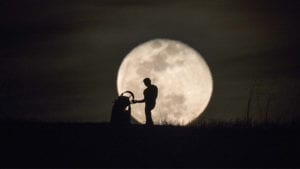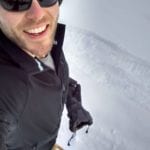 Ramsey Meyer will represent the film, A New View of the Moon. Ramsey Meyer is filmmaker Wylie Overstreet's friend, former roommate, and nerd who enables some of the magic Wylie dreams up. He has been involved with all of the short films Wylie has created, from a scale model of the solar system over a seven mile diameter in the desert, down to this one, a film with a telescope that some people mistook for a trash can on the streets of LA.
Sponsored by
Sponsorship opportunities are available. Please contact Jorie Emory for more information at 530-265-5961 x 208.