The Wild & Scenic Film Festival, in collaboration with the Nevada County Arts Council, invites artists to submit their environmental-themed artwork for possible inclusion at the annual Wild & Scenic Art Exhibition, which takes place on February 16-20th, 2023.
Wild & Scenic uses environmental and adventure films to inspire activism and we are seeking art submissions that do the same. Artists are encouraged to submit pieces that address a broad interpretation of the theme of "environment." The featured artwork enhances the immersive nature of the festival experience.
---
Exhibition Information
Throughout the Festival, juried art will be displayed online (as well as at venues in both Grass Valley and Nevada City as plausible). If regulations allow, attendees will be able to view some of the art and meet the artists during the Art Strolls in our twin cities.
Western Nevada County is home to more than 100 arts-related organizations producing upwards of a thousand events a year, scores of annual festivals, street fairs, art walks and studio tours, and a generous base of artists and makers. All this and much more is happening in the Grass Valley-Nevada City Cultural District, designated by California Arts Council as one of 14 cultural districts for our thriving cultural diversity and unique artistic identities within California.
Artists are encouraged to submit pieces that will inspire environmental activism through art and highlight the beauty of the natural world. We are thrilled to provide an opportunity for artists who are passionate about the environment to showcase their best and share a meaningful message conveyed through their unique artistic visions.
---
Submission & Award Information
Categories
Submissions will be accepted in three categories: 3-Dimensional, 2-Dimensional and Photography.
Artists can submit up to 3 pieces per entry in a single category.
Details about the three categories:
2-D: Paintings, prints, collages, mixed media, and panels with 1.5 inches or less of depth variation
3-D: Sculpture and pieces with depth variations greater than 1.5 inches
Photography: All photography, including digital and film, color, black and white
Artists are responsible for hanging and taking down artwork in the exhibition if selected.
Theme
While all artwork will be considered, we are especially interested in pieces that interpret our theme, CommUNITY.
2023 marks the 40th anniversary of the South Yuba River Citizens League (SYRCL). Founded on the premise that "people can save a river," SYRCL has been uplifting the community by uniting and engaging with local citizens to protect and restore the Yuba River Watershed for decades. With this in mind, Wild & Scenic's theme focuses on the importance of approaching challenges as a unified community, and reflects the significance of grassroots movements in protecting nature for future generations.
Awards
Selected artists will have the opportunity to exhibit their work in person at the 21st annual Wild & Scenic Film Festival in front of an audience of ~8,000 environmental filmmakers, celebrities, social activists and attendees. Selected artists will be eligible for the following awards:
Top submission in each category: 2-Dimensional, 3-Dimensional, and Photography
Best of Theme: "CommUNITY"
Judges' Awards
The Jury will look for work that stands out within the greater themes of the festival, which is the primary fundraising driver of the South Yuba River Citizens League (SYRCL), a Nevada City-based non-profit organized to unite the community to protect and restore the Yuba River watershed. Award-winners will be recognized and presented with certificates at the virtual Artists Opening Reception and Awards Ceremony.
---
Submission Deadlines & Important Dates:
June 24, 2022 – Call for Art opens
September 19, 2022 – Early Bird Registration Deadline, $20
October 24, 2022 – Regular Registration Deadline, $30
November 18, 2022 – Late Registration Deadline, $45
December 15, 2022 – Jury Notifications Sent
February 16-20, 2023 – Art Exhibition/Film Festival
---
2023 Judges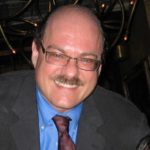 Joshua Harrison is a filmmaker, educator, and co-director of the Center for the Study of the Force Majeure, bringing together artists, scientists, engineers, planners, and visionaries to design regenerative systems and policies that address climate change. Harrison leads the Living Forests Project, a multidisciplinary group working to build a systems approach to the fire and water crises in California. He is co-founder and artistic director of the St Barth Film festival, now celebrating its 25th season, and an early advisor to Nevada County Arts Council's FOREST⇌FIRE project, the culminating exhibition for which ran concurrently to the 2022 Wild and Scenic Film Festival.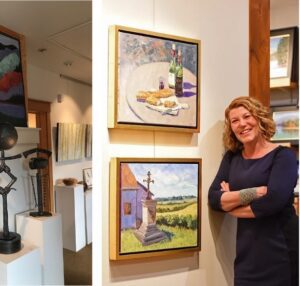 Piper Johnson is an award-winning painter living in Truckee, California who now brings many of the talents and skills learned in a 20-year career as a hairstylist to her art. As a master hair colorist for many years, her first canvas for her creative expression was coloring hair. Now she uses her love of color and texture to craft bold "en plein air" paintings. She recently relocated Piper J Gallery from Incline Village, NV, to Truckee, CA.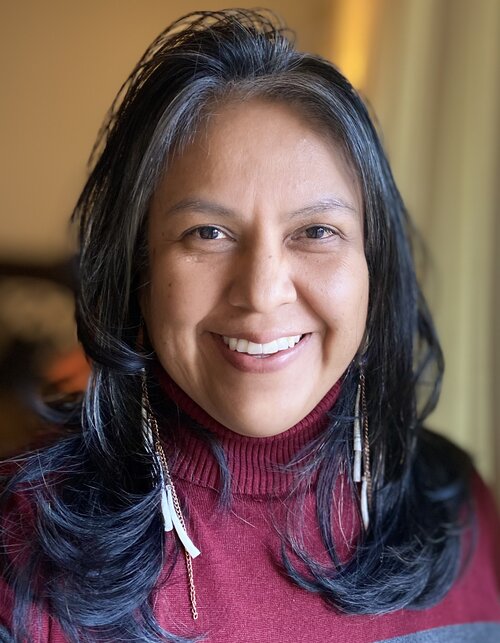 Rachael Nez (they/them) is a documentary filmmaker, academic, and teacher from the Navajo reservation.  Rachael is passionate about working with Native people and the revitalization and maintenance of heritage languages. Along with their community and heritage language engagement, Rachael is continually looking at media technologies and how it aids in the telling and archiving of Native stories. Rachael holds a Ph.D. in Native American Studies from the University of California, Davis. They have served as Associate Professor at the Institute of American Indian Arts, where they taught courses in video production, cinema history, and storytelling. They have also collaborated with tribal communities throughout the United States, Canada, Hawaii, and Australia, working with tribal elders to produce learning language materials, film projects, and digital stories in their Native languages. Rachael continues contributing to Navajo language maintenance and looks forward to increasing the Native and Indigenous presence at all levels of arts and education.
---