Welcome to the Wild & Scenic Press Page
Get all the latest news, information, press kits and more!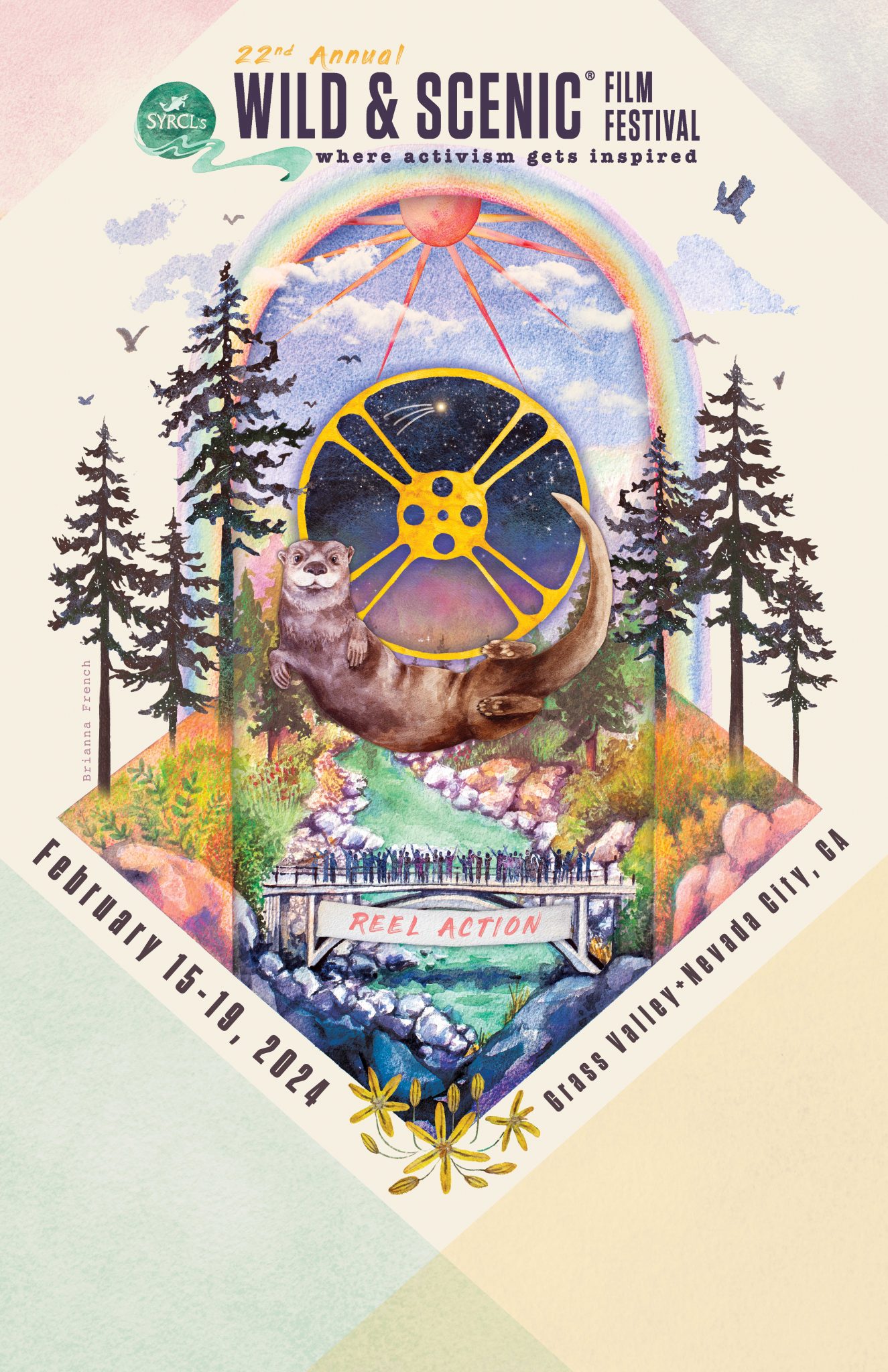 Official Artwork by Briana French
Thank you for your interest in applying for official press accreditation for 2024 Wild & Scenic Film Festival. Please Click Here to apply for accreditation.
PRESS RELEASES:
VISUAL MEDIA 
MORE INFO ABOUT THE 2023 WILD & SCENIC FILM FESTIVAL
One of the nation's largest environmental and adventure film festivals, the 21st annual Wild & Scenic Film Festival combines stellar filmmaking, cinematography, and first-rate storytelling to inform, inspire, and ignite solutions to restore the earth and human communities while creating a positive future for generations to come. Festivalgoers are treated to a wide variety of award-winning films, including those about nature, community activism, adventure, conservation, water, energy, wildlife, and environmental justice. The Wild & Scenic Film Festival is hosted and produced by South Yuba River Citizens League (SYRCL) February 15-19, 2024 and funds raised support their year-round work to protect and restore the Yuba River watershed. This flagship festival kicks off a nationwide tour bringing Wild & Scenic films to more than 30,000 people annually.  Learn more at www.wildandscenicfilmfestival.org.
FREQUENTLY ASKED QUESTIONS
How can I sign up to receive news releases?
You can fill out this form to subscribe to our news release distribution list.
Where can I find film stills or other images for press use?
Click here to be taken to our Photo Gallery featuring photos from last year. Click here for a selection of featured film stills. You can also find film stills from the entire Wild & Scenic film archive when you search the Films Filter. When using photographs and film stills, please remember to give proper photo credit to photographers, filmmakers and Wild & Scenic Film Festival. If you can't find what you're looking for, please email edunn@wildandscenicfilmfestival.org with your request.
How can I attend the 2024 Wild & Scenic Film Festival as press?
Press accreditation is managed by the Festival Communications Department and is available to approved members of the print, audio-visual, and online press. You can apply by filling out the Press Accreditation Application.
If you have already applied please keep an eye out for an email with your pass.
How can I cover the year-round Wild & Scenic On Tour Program?
If you are interested in covering Wild & Scenic's year-round On Tour program, please contact WSFF Operations Director, Eric Dunn, at edunn@wildandscenicfilmfestival.org
Interested in what filmmakers, activists, actors and fans are saying about Wild & Scenic?
Check out our Testimonials Page.
How can I request an interview with filmmakers or someone at Wild & Scenic?
Please fill out this form to request an interview with a Wild & Scenic spokesperson or supported artist.