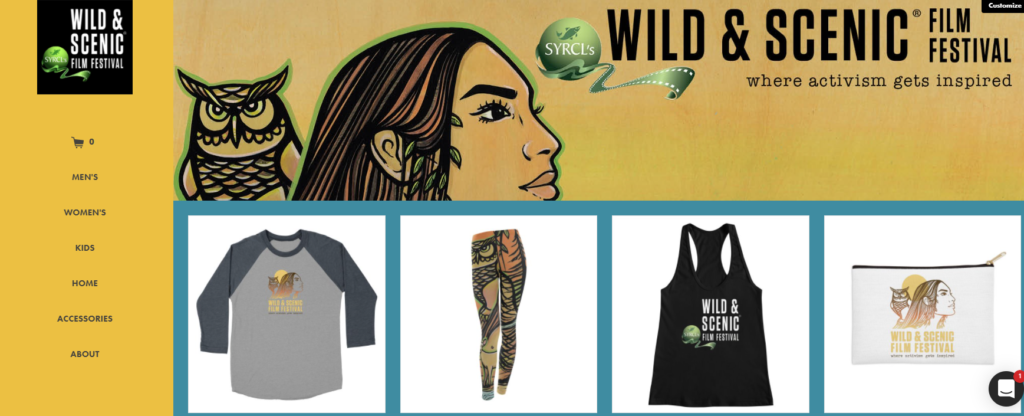 One benefit of our move to an entirely Virtual Festival Experience in 2021 has been allowing us to offer you the widest variety of festival apparel and gifts ever!  This year's Wild & Scenic Film Festival merch features the stunning art of Stephanie Littlebird Fogel the official artist for WSFF 2021.  Stephanie is an indigenous artist, writer, and maker hailing from Portland, Oregon. Drawing connections between our collective past and imminent future, Fogel mixes her own tribal traditions with contemporary materials and subject matter. Read our full interview with Stephanie here.
This year we are expanding our shop to include even more t-shirts, tank tops, leggings,  sweatshirts, hoodies, bags, facemasks, blankets, mugs, notebooks and even a skateboard!  Everything comes in more sizes, colors and designs for you to choose from. We hope you enjoy this huge selection of great gifts just in time for the holidays!
All proceeds go to continuing the work of the Wild & Scenic Film Festival to inspire audiences to take action in protecting our planet.
This year's virtual festival runs from January 14-24, 2021. Tickets go on sale and official film selections are announced on December 1st!