On Tour Resources 2019: National Partners
Required Components At Your Event:
National Partner Liaison: Please assign a person to be the National Partner Liaison. This requires reading the "Talking Points" of each National Partner. These talking points will familiarize the designated person with each partner, their company, green initiatives, products and/or services. In lieu of the National Partners being at your event, the trained National Partner liaison will serve as a representative in their absence answering questions of festival attendees.
National Partners Table: Please set-up a National Partners table at your event where product and literature can be displayed. Use the shipped items from the event kit to stock this table. National Partner banners can be used as a table skirt or behind the table on the wall, if provided.
On-stage Recognition: Please recognize the National Partners on-stage, for example, "Thank you to our National partners…. Please see the designated sponsor table in the lobby for more information about these like-minded companies supporting the use of film to inspire activism."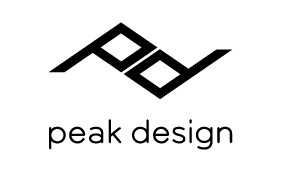 Peak Design: In 2010, a fresh-faced, Minnesota-born, good-to-know-ya fella named Peter Dering went on a 4-month trip around the world. During this trip he learned that carrying a DSLR camera is a pain in the touchis. He returned to his San Francisco apartment and did what any responsible person would do: quit his nice job and spent 10 months designing a little thingy-dingy for carrying cameras. In May 2011 Peter launched that thingy-dingy (we now call it Capture) on a fledgling website called Kickstarter. It worked, and Peak Design was born. Peter started hiring friends, friends of friends, and random people he met at concerts. Peak Design got itself a little office in San Francisco's Dogpatch neighborhood. Today, we make products that keep your gear organized, protected, and accessible, so you are free to adventure, commute, and create. We pride ourselves in creating true utility through elegant, thoughtful design.
Peak Design Talking points:
In 2018, Peak Design became completely carbon neutral. We calculated our full carbon footprint – from resource extraction to manufacturing to distribution and so on (scope 1-3 emissions) – from the inception of the company and purchased carbon credits to offset them all.
Every year we donate 1% of our top-line revenue to environmental non-profits. We consider this a self-imposed tax to help offset the waste we create.
As a member of The Conservation Alliance, we partner with other outdoor brands to fund grassroots organizations working to protect the wild places we love.
We are a company of backpackers, skiers, climbers, surfers, animal lovers, and people lovers. We believe strongly in protecting our natural world, and that the health of our planet and people must not be compromised for the growth of our business.
Peak Design is committed to becoming a responsible company – to abide by that which is socially just and environmentally sustainable. We acknowledge that, as a consumer product company, we harm our planet through our use of resources in manufacturing and the creation of waste and carbon. We're working hard to minimize our impact and offset harm done.
We conduct third-party audits and invest in capacity building at our factories to ensure they meet social and environmental compliance standards.
We do everything in our capacity to keep our products out of landfills. All Peak Design gear comes with a lifetime warranty. We have also launched a program for refurbishing used or damaged items so we can get them back in the hands of creative, adventurous people.
Peak Design Event Kit:

1 "Everyday Tote" bag

At CLIF Bar, sustaining the planet is part of our business; we work diligently to protect the places we play. We are proud to partner with the Wild & Scenic Environmental Film Festival as National Sponsor for our eighth year now, helping to inspire environmental activism through the medium of film.
Clif Bar Talking Points:
Clif Bar works closely with organizations addressing important environmental and conservation issues, including the Access Fund, Protect Our Winters, Organic Farming Research Foundation and the Conservation Alliance.
Clif Bar's Five Bottom Lines, or Aspirations are…sustaining its business, its brands, its people, its community and its planet. Learn more at http://www.clifbar.com/article/our-five-aspirations
Clif Bar is a family-and employee-owned company guided by the idea that business can be a catalyst for good. This means crafting awesome food that connects people to a healthy planet and caring for its people, and the communities where they live, work and play.
Clif Bar makes nutritious and organic food to feed and inspire adventure, including the CLIF BAR® energy bar; CLIF Kid™, Nourishing Kids in Motion®; and LUNA®, The Whole Nutrition Bar for Women. Check out all their products at http://www.clifbar.com/find-your-favorite .
Clif Bar uses organic ingredients and supports sustainable agriculture. Clif Bar foods do not contain partially hydrogenated oils, artificial flavors or high fructose corn syrup and sources ingredients that are not genetically engineered. Learn more about Clif Bar's commitment to a healthier, more just and sustainable food system at http://www.clifbar.com/hubs/organic-sustainable
CLIF Bar Event Kit: 
1 Clif Chico-Bag
1 box of full-sized CLIF Bars

Earthjustice is the world's premier nonprofit environmental law organization, tackling the most important environmental challenges of our time. We use the power of the law to protect people's health, preserve magnificent places and wildlife, advance clean energy, and combat climate change. Since our founding nearly 50 years ago, our expert litigators have represented more than 1,000 public-interest clients, large and small— and always without charge. Earthjustice is committed to securing lasting protections that help restore the earth to ecological balance and ensure a healthy environment for all people. Earthjustice – because the earth needs a good lawyer.
Earthjustice Talking Points:
As expert legal strategists, we take on the big environmental fights – high-stakes cases where we can have an enduring impact – and stick with them until we win.
Our work doesn't stop at the courtroom door. In close partnership with our clients, we craft regulatory, legislative, and communications strategies to solidify the lasting impact of our legal victories.
We have the big-picture vision and capabilities of a national organization, while our thirteen regional offices provide local emphasis and expertise. Our international team partners with organizations around the world to focus on human rights, climate change, indigenous people, and international trade.
Our U.S. docket focuses on three key areas:

Preserving the Wild: Earthjustice enforces laws to ensure that species and wild ecosystems can freely exist and adapt to a changing world.

Our Focus Areas: The Arctic, The Ocean Ecosystem, Wild Lands, Wildlife

Fighting for Healthy Communities: Earthjustice works at the regional and national level to ensure widespread protections from pollution and exposure to toxic chemicals. Our fight for healthy communities involves strengthening standards and protections and holding polluters accountable when they violate those standards.

Our Focus Areas: Clean Air, Clean Water, Pesticides & Toxic Chemicals

Advancing Clean Energy for a Healthy Climate: Climate change threatens the world as we know it— and the chief culprit is fossil fuel burning. To avert ecological disaster, Earthjustice is pushing for a shift from dirty to clean energy to stabilize our climate and build a thriving sustainable world.

Our Focus Areas: Clean Energy, Climate Change, Coal, Oil & Gas Drilling (including fracking)
Earthjustice Event Kit:
Coasters & Gavel Pencils
Earthjustice Quarterly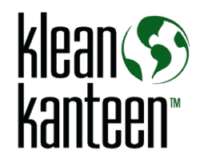 About Klean Kanteen:
Klean Kanteen partnered with SYRCL on the Wild & Scenic Film Festival On Tour for the first time in 2014. Klean Kanteen strives to encourage and support consumers in making sustainable and healthy choices. "At Klean Kanteen, our commitment to you and the planet drives everything we do. From our stainless steel creations to the company we keep, we are firmly fixed on the task of making healthy, high-quality goods that will faithfully replace a lifetime of single-use items. Our hope is that you will go forth and re-use our products for years and even decades to come. One cup, bottle, and container at a time add up… to big results." – Jeff and Michelle Klean Kanteen
Klean Kanteen's Pint Cup Program
Click here for more information about Klean Kanteen products at your event!
For additional inquiry's about our Pint Cup Program, email co-brand@kleankanteen.com or enava@kleankanteen.com. Placing an order 60-90 days before yoru event is ideal.
Talking Points:
Here's our story! Klean Kanteen is the original stainless steel bottle created to provide a healthy alternative to plastic and lined aluminum bottles and food containers: a safe, healthy, lightweight, reusable bottle free of Bisphenol A (BPA) and other toxic substances. Proud to be family owned and operated since 2004.
Klean Kanteen believes strongly in supporting nonprofits organizations aligned with what's important to our family. We became a member of 1% For the Planet in 2008, and have donated more than 1% of our annual 38 | Page sales to nonprofits working to protect and promote the health of our amazing planet. In 2014, we celebrated our first 1 Million dollars in charitable giving to our partners.
With a triple bottle line of people, planet and profit we proudly joined the ranks of Certified B Corporations in 2012. By voluntarily meeting higher standards of transparency, accountability, and performance, Certified B Corps are leading the global movement to redefine success in business.
Our 18/8 food grade, stainless steel pint is designed to replace single-use cups so prevalent at music and beer festivals. By offering a commemorative pint that can live on beyond the music and memories, we partner with event promoters to educate, drive awareness and prevent waste from hitting landfill and precious waterways.
Klean Kanteen is proud to support SYRCL's Wild and Scenic Film Festival and their mission to inspire people and unite communities to heal the earth!
Klean Kanteen Event Kit:
1 Black Insulated WSFF Klean Kanteen mug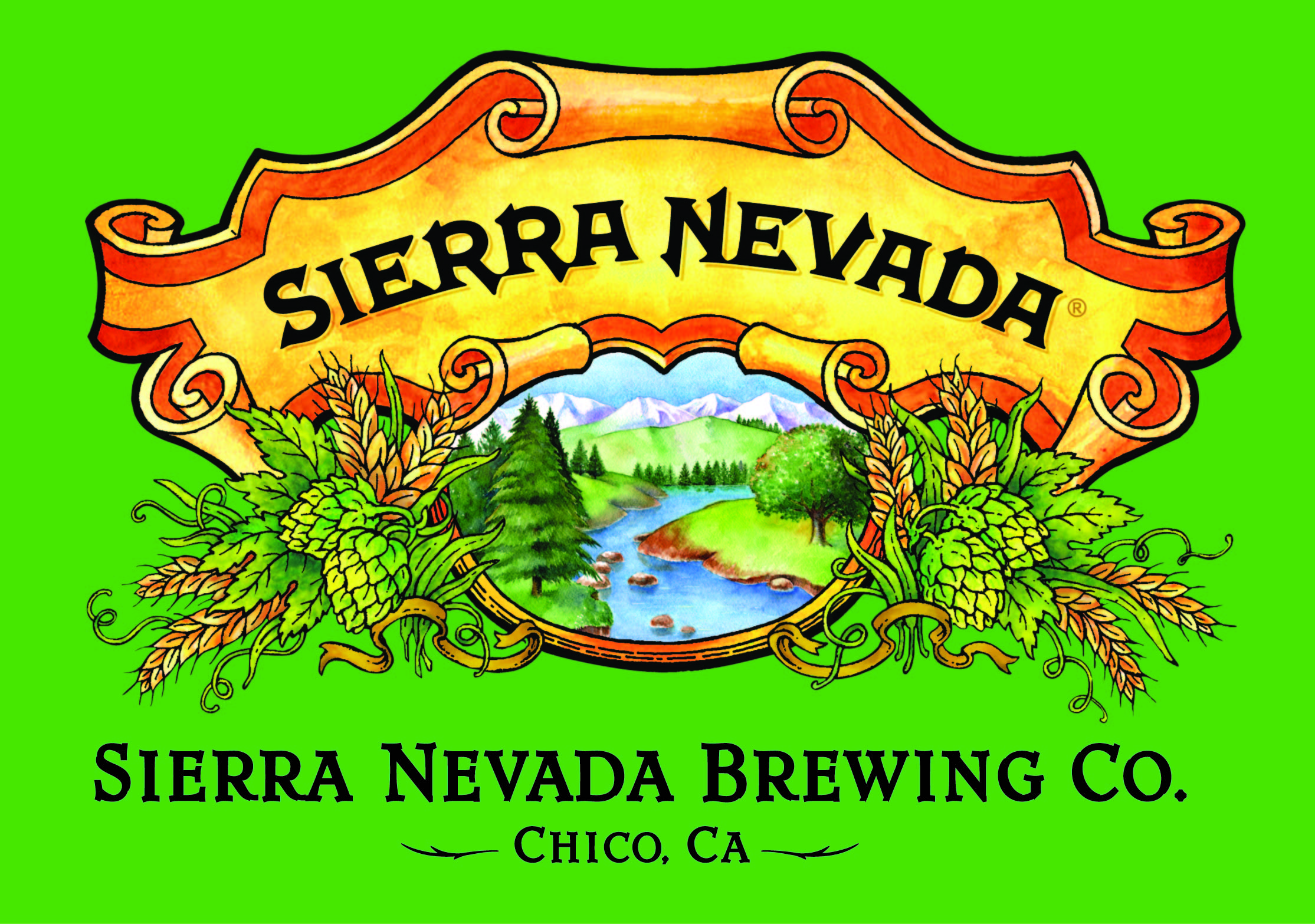 About SNBC: Inspired by the Sierra Nevada mountains, our beers are designed to be as bold, wild, and unwavering as those storied granite peaks. Founded in 1980, Sierra Nevada is a pioneer of the craft beer industry and also a leader in sustainability. While our dedication to quality and innovation has pushed the boundaries of craft beer, our commitment to environmental stewardship is also evident from grain to glass.
With craft beer's largest solar array and investments in microturbine technology, we've been a long-time advocate for renewable energy and generate about 90% of our electricity onsite at our Chico, CA brewery. Our Mills River, NC brewery was proud to be the first production brewery to earn Platinum LEED certification and
both of our breweries are also certified Platinum TRUE zero waste with 99.5% of our solid waste diverted from the landfill.
Our closed loop philosophy emphasizes waste reduction and reuse throughout our operations including CO2 recovery, rainwater collection, biodiesel production, and onsite composting.
As a National Partner of the Wild and Scenic Film Festival for more than a decade, Sierra Nevada shares the festival's mission to inspire environmental advocacy and education while supporting local non-profits across the country.
To learn more about our commitment to sustainability, visit www.SierraNevada.com.
Sierra Nevada can't provide free beer at every tour event, but we do encourage you to procure Sierra Nevada beer. Sponsorship opportunities are available to help you provide Sierra Nevada beer. If concessions at your venue handle the beer/wine, ask if they can order Sierra Nevada (they will need to order beer anyway so why not Sierra Nevada). If you have any questions regarding beer and the inclusion of Sierra Nevada Brewing at your event, please contact your On Tour Event Coordinator for details (tourcoordinators@wildandscenicfilmfestival.org, (530) 265-5961 x223.
Bring Sierra Nevada Product To Your Event!
Sierra Nevada Brewing Company Event Kit:
1 baseball cap
1 tote bag
We are extremely proud to be supported by each one of our following National Sponsors: CLIF Bar, Earthjustice, Klean Kanteen, Peak Design and Sierra Nevada Brewing Company. These like-minded companies have joined Wild & Scenic in a shared campaign to support environmental film in an effort to inspire activism and increase the groundswell of the environmental movement. Together they support all of our Tour Hosts and your environmental groups, clubs and organizations across the country to host Wild & Scenic On Tour. Our National Partners make the tour possible!  Without their support, we would not be able to share these inspiring films with our hosts and the 190+ communities worldwide. In return, we ask for your reciprocated support of their companies and current environmental campaigns.