Who are you? (where are you from, where do you live, why did you get into film, whatever you want to tell us really)
 Hiya! I'm Kelly Marshall, from beautiful Birmingham, Alabama. I manage all the communications internally and externally for the Alabama Rivers Alliance to help protect Alabama's 132,000 miles of rivers and streams. We sponsor a film fellowship program each summer for documentary filmmakers to create impactful short documentaries to celebrate our incredible biodiversity, and raise awareness for critical environmental issues facing people and communities throughout Alabama. Don't tell my boss, but it's my favorite program that we have (and we have a bunch!)
Prior to joining the awesome ARA team, I worked in various roles for feature films, such as extras casting coordinator for Diary of a Mad Black Woman,Two Weeks and more. I've also spent quite a bit of my time handling public relations, marketing and hospitality needs for several film festivals across the country from Birmingham to Bend!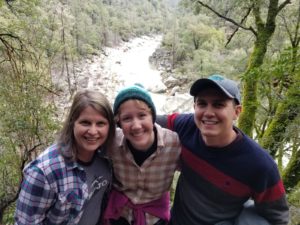 How many films have you had in the festival?
 We are beyond proud to have had at least seven of our Southern Exposure films screen at Wild and Scenic, and two of our 2020 films are set for their "West of the Mississippi" premiere at this year's flagship event!
 When was your first Wild & Scenic?
 My organization has brought the On Tour films to cities throughout Alabama for fifteen years. My first time attending the flagship event was in January of 2019.
 How many times have you attended?
 I have been lucky enough to attend TWO Wild and Scenic Film Festivals! I was hoping January would be my third visit to the incredibly beautiful Grass Valley region. I'm sure going to miss that crepe place and the Mine Shaft!
 What is your favorite Wild & Scenic memory?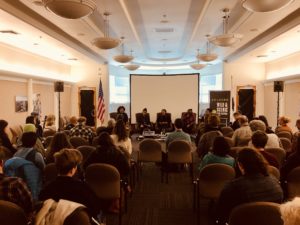 I just rattled through several awesome memories from my visits to Wild and Scenic, but one that stands above the rest is watching our 2018 film The Accidental Environmentalist: Catherine Flowers with the truly engaged audience and hearing their interesting questions for Catherine after the film. Being able to see people connect with Catherine and her story in that way truly made my soul smile. We've always known what a hero she is for environmental justice, so sharing her story with your audience was a great experience for us both.
I also really love those crepes.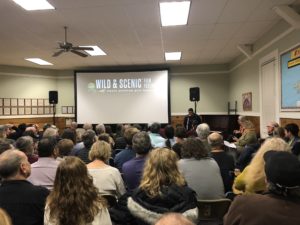 What makes Wild & Scenic Film Festival special or unique?
For me, coming from the Deep South, the postcard-perfect scenery of the majestic mountains and the breathtaking South Yuba River are so very special.
I also really appreciate the people and community. Wild and Scenic's practice of pairing visiting filmmakers from across the world with local residents and community members is such a special and unique touch. You get to experience the "way the locals live" — and that is priceless.
What inspires you to make films?
[I'm skipping this one since I am not a real filmmaker but if you want me to answer it from Southern Exposure's perspective, let me know!]
What are your favorite stories to tell?
I love when we are able to tell the stories of the committed people in Alabama communities who are dedicating their lives to protecting our special places and communities. What the national (and sometimes international) media often misunderstands about Alabama is our people and our resilience. Alabamians fight with their entire hearts for our rights to clean water and air and I am constantly inspired by them. I am so thankful we have an opportunity to amplify those stories.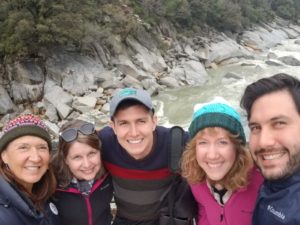 Do you have any projects you are currently working on?
 We are getting ready to announce the Call for Applications for the 2021 fellowship, so expect four more awesome stories from Alabama coming next summer!
 How has COVID impacted your filmmaking?
In a typical year, we bring filmmakers from across the country in to Alabama to immerse themselves in the culture and surroundings for the summer while they create their films. This year, due to COVID-19, our film fellows worked remotely from Oakland, Chicago, Tulsa and Duluth, directing an on-the-ground in Alabama film "crew of two", to create these compelling stories. This unique experience, while challenging, highlighted an innovative way of storytelling.
 What is on the horizon for you in 2021?
We are excited to see what the summer of 2021 will look like for Alabama Rivers Alliance and Southern Exposure! If you're interested in learning more, please email me at any time at kmarshall@alabamarivers.org or check us out online at www.southernexposurefilms.org