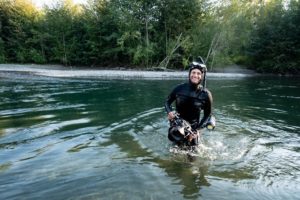 Who are you?
My name is Shane Anderson; I live and grew up in Olympia, Washington. I originally got involved in film when I was a professional skier through ski movies, and after my ski career ended from multiple injuries, I found myself in Los Angeles working in the film industry. I eventually was inspired by documentary film through my friend Daryl Hannah and her activist work where I cut my teeth doing some editing and shooting with her. I saw the power of film to create positive change in the world while truly enjoying the craft and the never-ending ability to grow and learn through the film medium.
How many films have you had in the festival? 
I have had 5 films featured at Wild and Scenic
When was your first Wild & Scenic?
My first Wild and Scenic was in 2014 for the debut of my first feature documentary "Wild Reverence"
How many times have you attended?
I have attended all 5 festivals
What is your favorite Wild & Scenic memory?
Screening my first film "Wild Reverence" in the Historic Nevada Theatre was pretty special
What makes Wild & Scenic Film Festival special or unique?
I love the great sense of community surrounding the festival, the great curation of films and gathering with other fellow filmmakers to get inspired for future projects and future collaborations. I have been fortunate to meet so many great people over the years at Wild and Scenic.
What inspires you to make films?
The mission to tell important stories that could lead to positive change, the never ending creativity and the constant learning curve on both filmmaking as a craft and the subjects and topics we focus on.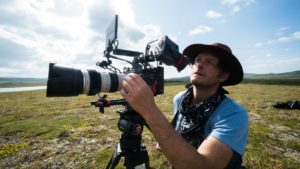 What are your favorite stories to tell?
I love to tell stories about the wonders of the natural world and the socio-environmental issues.
Do you have any projects you are currently working on?
I always have several projects I'm working on including a multi-year project on the Klamath Dam Removals in California.
How has COVID impacted your filmmaking?
I have been fortunate to have been able to have a very productive summer although Covid has definitely made filming with people and traveling a challenge as well as fundraising has gotten more difficult this past year. That being said with so many people at home I think producing content is more important than ever right now to reach a captive audience.
What is on the horizon for you in 2021?
I will continue to work on the Klamath project as well as launching some new endeavors and partnerships.