Wild & Scenic is a film lover's dream
Wild & Scenic 2019 Official Selection films blend the art of rich storytelling, cinematic magic, outdoor adventure, and the important global environmental and social justice issues of our times, bringing everything together in a life-changing way on the big screen. We are honored to share a special curated collection of gems for you at our On Tour San Francisco event on April 27. See below for a sampling of films or go directly to our film program page here.
RJ Ripper
Joey Schusler, Ben Page, Aidan Haley | 2018 | 20 min.
Award Winner: 2019 Jury Award
Kids and bikes; wherever you are in the world, they go together. The chaotic streets of Kathmandu may not seem like a typical breeding ground for world-class mountain bikers, but then again nothing is typical about Rajesh (RJ) Magar. Since learning to ride on a beat-up clunker, to becoming the four-time National Champion at age 21, RJ's story is one of boundless childhood dreaming and unstoppable determination, forged from junkyard scraps and tested on the rugged trails of the mighty Himalaya.
Sacred Strides
Forest Woodward, Anna Callaghan, Marie Sullivan, Aidan Haley, Laura Kottlowski | 2018 | 12 min.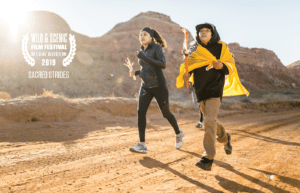 Bears Ears National Monument is one of the most talked-about public lands under threat, though the dialogue often glosses over how sacred it is to many Native Americans. In March 2018, a group of tribes put their differences aside and came together to run 800 miles to Bears Ears – and to send a message of unity. The Sacred Strides for Healing Prayer Run wove from tribal homelands across the Southwest to Bears Ears. Watch to meet the people who are participating in the public lands conversation with their feet and learn about why this land is so important to them.
Creek Sessions
Tahria Sheather, Lindsey Hagen, Chris Nuam | 2018 | 7 min.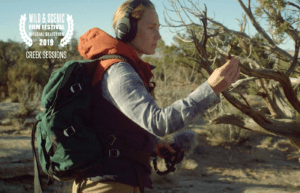 Nature has a rhythm – it just takes one to tune into it. Jess Kilroy – musician, climber, and conservationist – travels to wilderness areas around the West creating music from the natural sounds she finds there, with the goal of sparking people's love for these wild lands. Creek Sessions follows Jess on a sensory journey to create music in Utah's Indian Creek, reminding us that wild places are worth protecting not simply for their landscapes, but for their soundscapes too.
You Can't Dam Your Way to Paradise
Ben Cowan, Taliesin Black-Brown | 2018 | 4 min.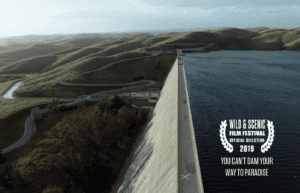 The San Joaquin is one of the most over-allocated rivers in America, and yet plans remain to dam it further. The proposed Temperance Flat Dam threatens to destroy a pristine river gorge for a tiny drop in the bucket. The proposal has recently been denied but the story lives on as a caution against reckless dams and a call to protect our scenic rivers.
Big World
Becca Cahall, David Morton, Fitz Cahall, Bishnu Kalpit | 2018 | 13 min.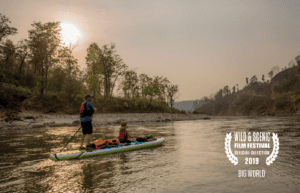 As parents, how do we teach our kids that there is a world beyond social media, standardized tests and soccer practice? Join Eddie Bauer athlete David Morton and his seven-year-old son Thorne on a week-long stand up paddle boarding journey down the Karnali and Bheri Rivers in Western Nepal. "There's a basic paradox to parenting," says David. "You have to keep your kids safe, but you have to teach them to take risks and follow curiosity. Life is undeniably richer with a little bit of daring."
What are you waiting for? Get your tickets today!