Raise Support. Raise Awareness. Protect Your Wild.
Host Applications
Who Hosts?
Wild & Scenic Film Festival On Tour partners with: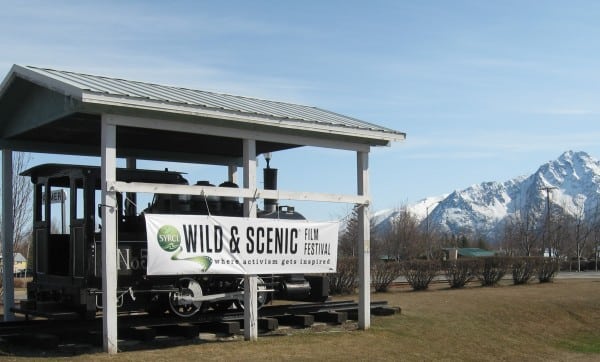 Environmental groups and nonprofits
Nature centers
Museums
Land trusts
Water conservation groups
Clean air groups
Outdoor retailers
Schools and colleges
Churches, and many others!
Why Host?
Hosting a Wild & Scenic Film Festival is a great way to draw attention to your organization and get your community excited about supporting the work that you are doing.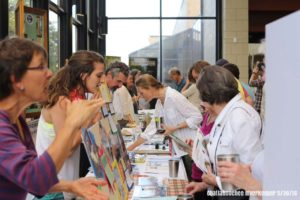 Share your mission and grow your cause
Raise funds and awareness of local programs or issues
Attract new members, donors, supporters, and sponsors
Build and energize your community
Inspire and celebrate solutions
Watch awesome films and have fun!
Hosts use the film festival to raise awareness for their campaigns, attract new supporters, raise funds, and bring global and regional issues to the local level.
Every year we add new stops to our tour – more people see the films, more activists get inspired, and the groundswell for the environmental movement grows.
"What is jaw dropping, mind-bending, artistically creative, and adrenaline and emotion-filled all bottled up in one place? Wild and Scenic Film Festival on Tour. Go see it or host it in your community."
– Cascadia Wildlands, Eugene, OR
How Do I Host?
Apply (applications are at the top of this page!)
Pick a date
Select your film program
Start promoting your event!
Not sure where to start? You can apply and secure a spot on our tour calendar without a set date or venue. The festival staff does NOT travel to your venue, however we have created a streamlined program that is simple for you and your staff to manage and execute with our support. This also reduces our carbon footprint, keeps your costs low, and allows for flexible scheduling.
With 16+ years of experience in executing successful film festivals, rest assured that we've done the legwork for you – generating graphics, choosing the films, developing strategies to leverage your event, and much more. We provide a turnkey event so you can focus on making connections with your community, raising funds, and spreading the word about your campaigns and programs.
 "SYRCL's Wild & Scenic Film Festival gives us a fun, educational, and inspiring vehicle for reaching out to our members and for gaining new supporters … People really respond to the inspiring nature of the festival – SYRCL has it dialed!"

– Mono Lake Committee, El Segundo, CA

What Perks do Hosts Receive?
Promote your group or cause as an On Tour Host – your event will be included on our Upcoming Events calendar.
Choose from 150+ films and build your own co-branded, customized 2 hour film festival. We also negotiate all filmmaker contracts and fees.
You pick your own date—one that works best for your organization and community! An event kit will be shipped directly to you that includes items from our National Partners: Sierra Nevada Brewing, Klean Kanteen, Earthjustice, and Peak Design.
Comprehensive online resources, including a detailed timeline and weekly emails to keep you on task. From templated graphics to marketing strategies, we have you covered. Even an inexperienced event planner is able to host a successful Wild & Scenic event!
Access to contact information for all filmmakers. Filmmakers love to be invited to your event and are happy to do phone interviews on your local radio station!
Support from our Wild & Scenic On Tour staff every step of the way.
Ready to Learn More?
We have many programs available, designed to fit your organization's goals, bandwidth, and budget. For more information, email us at ontour@wildandscenicfilmfestival.org.
Scroll back up for host applications!