On Sunday, November 12th, Friends of the Lost Coast will be holding their Wild & Scenic Film Festival in-person at the Arcata Theater Lounge in Arcata, CA to support their education and stewardship programs. The evening also features live music, food/drink, and a silent auction.   
WHO THEY ARE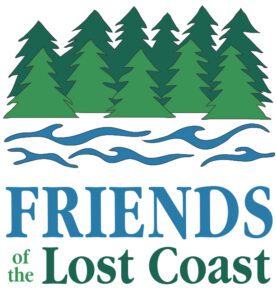 Founded by a group of community-minded nature lovers in 2000, Friends of the Lost Coast originally partnered with staff at the King Range National Conservation Area to bring interpretive information about the local Lost Coast region Conservation Lands to the public. Early projects included natural science fairs and the movie, Lost Coast Adventures, which teaches safety and stewardship to visitors. Since then, they have grown to include many more partners and great programs. 
The mission of Friends of the Lost Coast is to inspire a passion for understanding and preserving the natural life of the Lost Coast region in students, visitors, and the community. They are working towards their vision of a time when their local and global communities understand, value, and appreciate the unique environment of the Lost Coast region and reflect this in their personal lives. 
WHAT THEY DO 
Friends of the Lost Coast works to connect people and nature. Their programs provide students, volunteers, visitors, and the local community opportunities to understand, engage with, and preserve the wild lands on the Lost Coast of Northern California. 
The Lost Coast Environmental Education Resource (LCEER) brings fun, hands-on learning about the environment to local schools. They run a Summer Adventure Camp which serves over 60 kids each year, ages 4 – 13, bringing them outside to hike, create nature inspired crafts, learn about edible and medicinal plants, journal, observe wildlife, swim, play, explore, and learn the value of giving back through service projects.  
In addition, they run the Lost Coast Education Center & Native Plant Garden for students of all ages to engage in the natural world, learn about sustainable gardening practices, water conservation, and the benefits of mimicking nature in their own landscapes, and the Shelter Cove Invasive Plant Program which brings the community together to remove invasive plants from their own neighborhoods in order to further preserve the natural biodiversity of the King Range National Conservation Area  
Friends of the Lost Coast also lead Hikes and Lectures and act as Lost Coast Trail Stewards and Trailhead Hosts, assisting BLM with both a backlog of trail maintenance projects and engaging visitors at Black Sands Beach in Shelter Cove on the weekends of highest summer usage.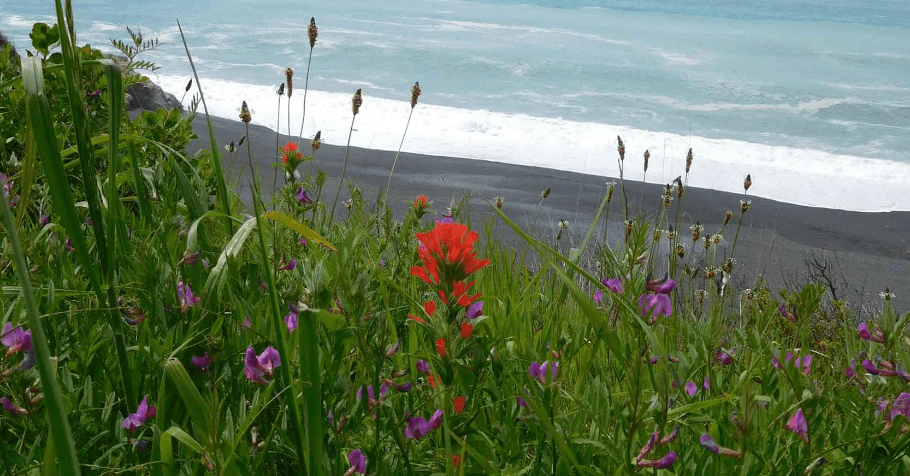 HOW THE WILD AND SCENIC FILM FESTIVAL HELPS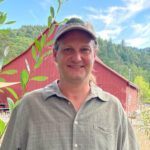 We recently had the honor of chatting with Justin Crellin, Friends Of The Lost Coast Administrative Director, about their upcoming Wild & Scenic On Tour Event. 
WSFF: How long have you been a Wild & Scenic On Tour Host?  
Justin Crellin: This is our 8th year.  It was presented in Garberville for most of this time and virtually during COVID.  Last year we moved the event to northern Humboldt as a hybrid event in Eureka.  This year we are excited to host the event in Arcata, a move we expect to take our show to new heights.  The Arcata Theatre Lounge is a great/historic venue – and a proper movie theatre too, which will be big improvement in the quality of the presentation – and for the audience experience!  The venue has a mix of seating types (i.e. theatre-style seating and table-seating), plus will offer their food and drink menu.   Doors and live music at 6pm with films at 7pm.  More info at https://lostcoast.org/wild-and-scenic-film-festival/ and tickets at https://friendsofthelostcoast.ticketspice.com/wild-scenic-film-festival 
WSFF: What has been the benefits for your organization by being a Wild & Scenic On Tour Host?   
Crellin: The event has helped us connect with different segments of the community – and especially so since moving the event to northern Humboldt.  WSFF has also proven a great vehicle to promote the educational, stewardship, and youth programs of Friends of the Lost Coast – and in offering our local business community a way to support this work though their sponsorship of our WSFF presentation.  Over the years, WSFF has become a solid fundraiser for FOLC – and is our largest annual fundraising event.   
WSFF: What's your favorite part of hosting a Wild & Scenic Film Festival?  
Crellin: The films are always great – and it is fun to get together with our community over film, food/drink, and music.  It is a great annual opportunity to tell the community about the work of Friends of the Lost Coast and to hopefully inspire attendees to not only get involved with FOLC, but also to make positive changes in their lives for the health of our planet!