On August 25th, the Wild & Scenic On Tour makes a stop in Illinois for Evanston Environmental Association's Wild & Scenic film festival being shown live and for free outdoors in James Park.
The Evanston Environmental Association has been showing Wild & Scenic On Tour programing since 2012. 
WHO THEY ARE 
In 1974, the Evanston Ecology Center was built and donated to the city of Evanston by a group of citizens who believed the city would benefit greatly from a facility dedicated to environmental education and awareness. Those citizens formally organized themselves as a 501(c)(3) organization in 1976 and became the Evanston Environmental Association. 
Since those early years, the Ecology Center has been a city of Evanston operated facility providing high quality environmental education to the community and the EEA has been its non-profit partner, supporting the Center with fundraising, volunteer, and programming efforts. 
WHAT THEY DO 
The Evanston Environmental Association (EEA) in partnership with the city of Evanston offers a variety of programs throughout the year such as:  
The Evanston Garden Walk — an annual event traditionally held on a Sunday afternoon in late June that allows attendees to experience the best and most beautiful gardens Evanston has to offer.  
Nature's Night Out — This event brings together environmentally focused residents from Evanston and the surrounding communities for a night of food, drink, conversation, and dancing.  
Green Living Festival — Since 2007 with the City of Evanston, this festival was created to provide organizations with an opportunity to present products, services, and ideas to attendees seeking to lead a greener lifestyle.  
SAGE — a school gardening program that was started to promote a healthy future for children by getting them outdoors to plant, harvest, and, ultimately, eat the food that they have grown themselves.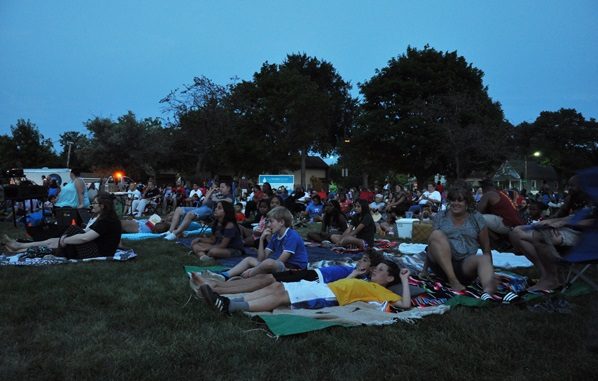 HOW WILD & SCENIC ON TOUR HELPS 
All proceeds from the film festival support the operations and programming of the Evanston Ecology Center and helps provide programs and scholarships.