National Partner Info and Offers
Wild & Scenic Film Festival would not be possible without the kind and generous donations of our sponsors. In partnering with Wild & Scenic Film Festival these companies and organizations are committed to helping us achieve our goal of inspiring activism through film. A huge thanks goes out to all of our 2021 sponsors for your continued support of WSFF and SYRCL. Be sure to show your gratitude for them by visiting their websites, learning more about the work they do, and supporting their products.
---
Sierra Nevada Brewing Company are long-time supporters of Wild & Scenic Film Festival.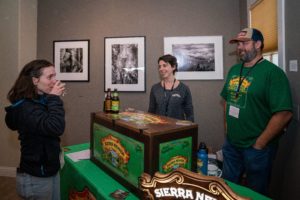 While we won't be able to have in-person tastings and toasts this year, we are excited to have SNBC offering special Virtual Beer tastings that are available to all of our attendees.
We're turning up the festival flavor with our friends at Sierra Nevada Brewing Co. Join the exclusive virtual tasting of their Wild & Scenic lineup: the aptly named Wild Little Thing Slightly Sour Ale with guava, hibiscus and strawberry; Dankful IPA, which supports nonprofit work nationwide; the velvety rich Barrel-Aged Narwhal Imperial Stout; and the brand new Big Little Thing Imperial IPA—tropical and towering at 9% ABV. Find the beers near you, stock up and sip along.

---
Beer not your thing? Well, if we're raising a glass to nature, let's pour something natural, organic, and…Strange? Join us for an exclusive Wild & Scenic virtual tasting of Strainge Beast Hard Kombucha, brewed by Chico Fermentation Project—an offshoot of Sierra Nevada Brewing Co. They'll take us through three bold and bright flavors, all certified organic: Ginger, Lemon & Hibiscus; Blueberry, Acai & Sweet Basil; and Passion Fruit, Hops & Blood Orange. Find Strainge Beast near you, stock up and sip along.

---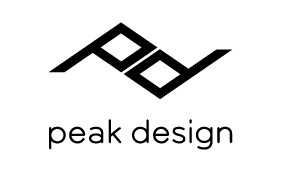 In 2018, camera bag and gear makers Peak Design became completely carbon neutral. Visit Climate Neutral to learn more about their impressive commitment to a sustainable future.
---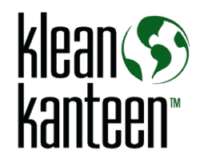 Family-owned and operated Klean Kanteen is passionate about giving consumers healthy alternatives for bottles and food containers, offering safe, healthy, lightweight, reusable products free of BPA and other toxic substances.
---

From defending our nation's bedrock environmental protections to supporting indigenous communities facing the impacts of climate change, Earthjustice is the world's premier nonprofit environmental law organization. Stay up to date on their important campaigns here.
---