Say 'hello' to the newest members of the team
Wild & Scenic is growing by leaps and bounds and we have hired two new members of the team to support the growth of our On Tour program. Please give a big "howdy" to our new On Tour Program Coordinators Eric Dunn and Hunter Jones.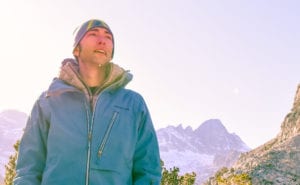 Growing up in the Midwest, Eric's love of nature and waterways was established early at a summer camp with a focus on extended wilderness tripping in the north woods. After crafting his own unique degree at The Ohio State University, Eric began his professional career with over a decade of experiences managing and booking musicians at high profile events around the globe.  Following years of life in the Midwest he relocated to the Nevada City region in 2012. Over the past 7 years, Eric was the owner and manager of an award-winning essential oils and aromatherapy products company with his partner of 16 years.  Eric brings with him to Wild & Scenic a deep well of experience in logistics, marketing, and sales.
Today Eric continues to be an avid outdoorsman. He is an enthusiastic photographer, especially long exposure and astrophotography. He enjoys sharing his vision and the natural beauty of our earth to help connect others in appreciation and gratitude for the natural world. In his spare time, Eric enjoys getting outside and exploring the region with his wife and dog in a variety of ways including hiking, camping, canoeing, skiing, and soaking in hot springs.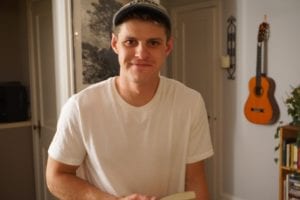 Hunter recently moved back to Nevada County after a decade on the East Coast where he worked in various advocacy roles at the Center for Study of Responsive Law in Washington, DC. He has a master's degree from Georgetown and a bachelor's from Hampshire College.
He is passionate about the written word and its capacity for persuasion and for effecting change. He brings to the Wild & Scenic Film Festival years of experience in communication, outreach, and event coordination. When he's not in the office, he's playing music, reading, writing, or hiking with his dog Greta.
Warmest wishes to our sweet friend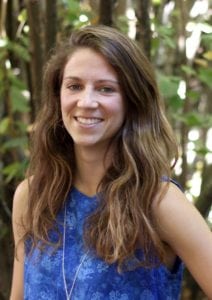 We're happy for Wild & Scenic On Tour Event Coordinator Sarah Muskin who is making a big life move back to the east coast to be closer to family.
In her tenure with Wild & Scenic, we have grown our program to nearly 250 events around the country and globe. With Sarah's help, our On Tour hosts raised  $853,120 in 2018 at Wild & Scenic events to support work in their own communities. Sarah's  positive vibes, smiling face, and passion for the outdoors will be sorely missed. We wish her well on her next adventure.