Tell us a little bit about who Rebecca Walters is.
I am the On Tour Coordinator for the Wild and Scenic Film Festival. I received my BFA in Filmmaking from the University of North Carolina School of the Arts. As a social impact filmmaker, coordinator, guest artist, and festival agent have worked for the Sundance Institute, the John F. Kennedy Center for the Performing Arts, Cucalorus Film Foundation, the Hamptons Film Festival, and Stowe Story Labs. My work has premiered at several film festivals including the Austin Film Festival, Sidewalk Film Festival, Cucalorus Film Festival, and Ivy Film Festival to name a few. When I'm not writing or directing, you can probably find me reading on a beach or hiking up a mountain.
What do you enjoy doing in your spare time
I love making movies! When I'm not working as a Coordinator for Wild and Scenic, I'm writing, directing, or choreographing. I'm currently in pre-production for my next film as we speak. Most of my work tends to heavily emphasize advocacy and agency for those in the dance industry. I really enjoy telling stories through non-verbal communication- like movement! If I'm not in the dance studio working with dancers, you can find me rating and reviewing films submitted to various film festivals across the U.S.
What was your introduction to Wild & Scenic Film Festival?
I discovered the job listing for my current position through Lívia's LinkedIn, and had to apply. Lívia, our Festival Director, and I both attended the University of North Carolina School of the Arts together. I really wanted to work for an organization that centers their mission around activism and social change. Wild and Scenic was a perfect fit. Not only do I get to help our On Tour hosts select and screen films written and directed by environmental activists, I get to learn from them as well.
Why were you interested in this role with Wild & Scenic?
I really enjoy working with people and helping plan events. I think it's so awesome that non-profits scattered across the U.S. can pick and choose films from our On Tour library in order to educate, inform, and promote change in their community. I love that film can be used as a resource to teach audiences on different issues, and I think Wild and Scenic does an amazing job at providing resources for our hosts to integrate into their events.
How do you expect your past experience to impact your new work with Wild & Scenic?
Before working for this organization, I was an Artistic Producer for the Kennedy Center, and the Artist Relations Coordinator for a film festival in North Carolina. I was primarily in charge of all flight and housing accommodations for filmmakers attending the festival. I was also the Programming Coordinator at the time, and helped build out the festival short film blocks, while coordinating meetings among staff, judges, filmmakers, and playwrights… the whole nine yards! All of these responsibilities combined have shaped me into the coordinator I am today, and I cannot wait to incorporate my past experience into the event planning and program development I'll be doing here at Wild and Scenic!
What has been your favorite WSFF experience?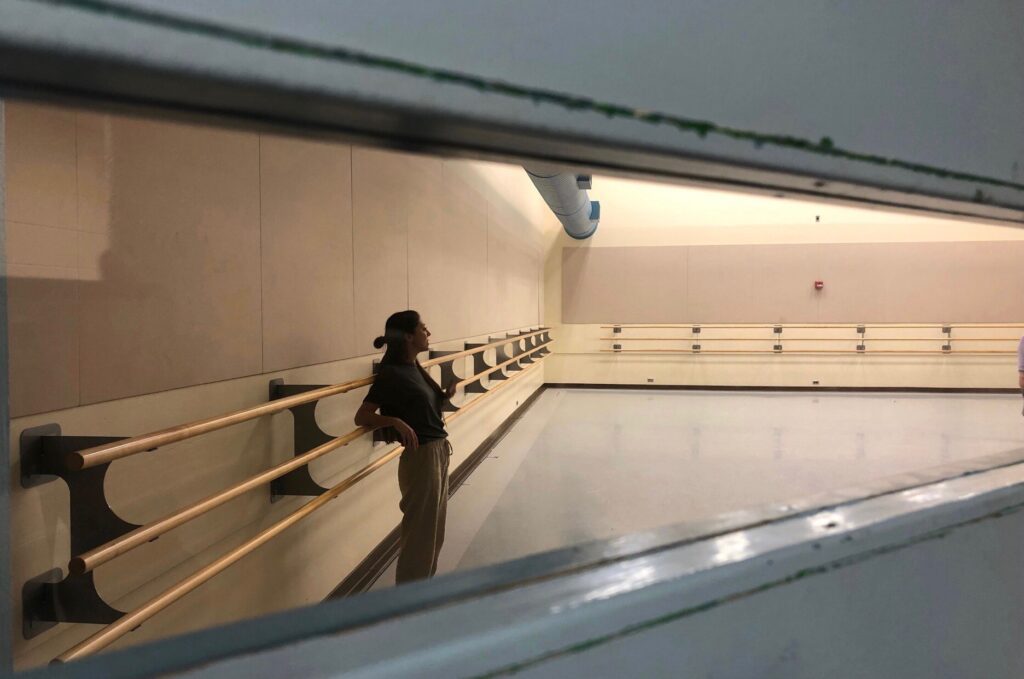 I've really enjoy watching the films submitted to the Wild and Scenic Film Festival, and helping hosts build out their film program. I've learned so much about each nonprofit's unique mission, and have loved finding ways to help build out a program with films that suit their individual needs. It's a really fun puzzle!
What are one or two of your favorite films currently On Tour? Why?
I really like "Blue Room" and "Cracked." "Blue Room" did an amazing job at really illustrating the harsh and heartbreaking impact of social isolation in prisons, and how that isolation can be deeply damaging to inmates who are cut off from nature and the outdoors. Cracked was a narrative short film about a young girl that lives in a village where water and resources are lacking; she never loses hope and even saves a bit of her drinking water for a special little plant she takes care of. I am always deeply impressed by activists who can convey impact through a fictional story that is based off of true events. Cracked did just that. It was concise, and had such a beautiful message. These films were very accessible, and relied on visual storytelling to communicate their message. A feature I thoroughly enjoyed was Powerlands.