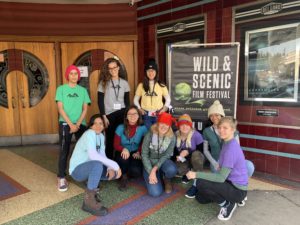 Who are you? (where are you from, where do you live, why did you get into film, whatever you want to tell us really)
Maui Huliau Foundation runs a youth environmental filmmaking program based on the island of Maui in Hawaiʻi. As part of the program, youth ages 12-18 from various schools have created hundreds of short environmental films ranging from documentaries to music videos
How many films have you had in the festival?
Since 2012, we have had 19 of our student films selected for the festival
When was your first Wild & Scenic?
We had one film selected for the 2012 festival from our very first filmmaking program. However, our first time bringing students in person to the film festival was in 2013.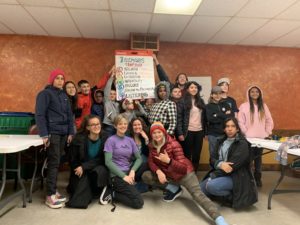 How many times have you attended?
Our students have attended the Wild & Scenic film festival six times.
What is your favorite Wild & Scenic memory?
Thatʻs a hard one to answer. Attending the film festival is an amazing opportunity for our students to meet environmental filmmakers from around the world. It has inspired many of them to create more films and even to attend film school and/or study environmental sciences. It is also a great bonding experience for our students as we have taken up to 11 students at once to the festival. For some of our students, the trip to Wild & Scenic is also their first time seeing snow.
What makes Wild & Scenic Film Festival special or unique?
Wild & Scenic Film Festival is the only festival outside of Hawaiʻi that we fundraise to attend each year, since the festival and the larger community have been so supportive of our students attending. Over the years, we have also stayed with many families in Nevada City and Grass Valley who have offered to be our home-stay hosts. The festival provides such a great experience, helping provide meals and arrange homestays, and making our student filmmakers feel so special. It is also wonderful to be at a festival that features such a diverse array of environmental films.
What inspires you to make films? What are your favorite stories to tell?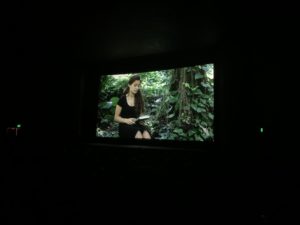 I would say that for many of our students, the connection to our island environment and Hawaiian culture inspires many of the stories that they tell. Many of our student film teams also choose to use unique film genres such as music videos to reach more youth with their films. The central goal of our program is to empower youth voices on environmental issues and to share inspiring stories from our community.
Do you have any projects you are currently working on? How has COVID impacted your filmmaking? What is on the horizon for you in 2021?
During the COVID-19 pandemic, we have pivoted our filmmaking program to create virtual field trip videos to various places on Maui. We combine each video with distance learning activities for students in grades 8-12, which are published in our virtual classroom. This allows our students to film outside with masks and social distancing, while also addressing the current need for relevant distance learning activities.
Follow Maui Huliau Foundation @MauiHuliau