Who are you? 
Peter Byck is a professor of practice at Arizona State University, in both the School of Sustainability and the Cronkite School of Journalism, where he teaches students to make short documentary films about sustainability solutions. He is the director, producer and writer of Carbon Nation. He is currently helping to lead a $6.7 million research project focused on Adaptive Multi-Paddock (AMP) grazing; collaborating with 20 scientists and 10 ranchers, focused on soil health & soil carbon storage, microbial/bug/bird biodiversity, water cycling and much more. Byck has currently completed a feature-length documentary (in 10 parts) focused on regenerative grazing: www.carboncowboys.org and is in production on a long-form documentary on the AMP grazing research project.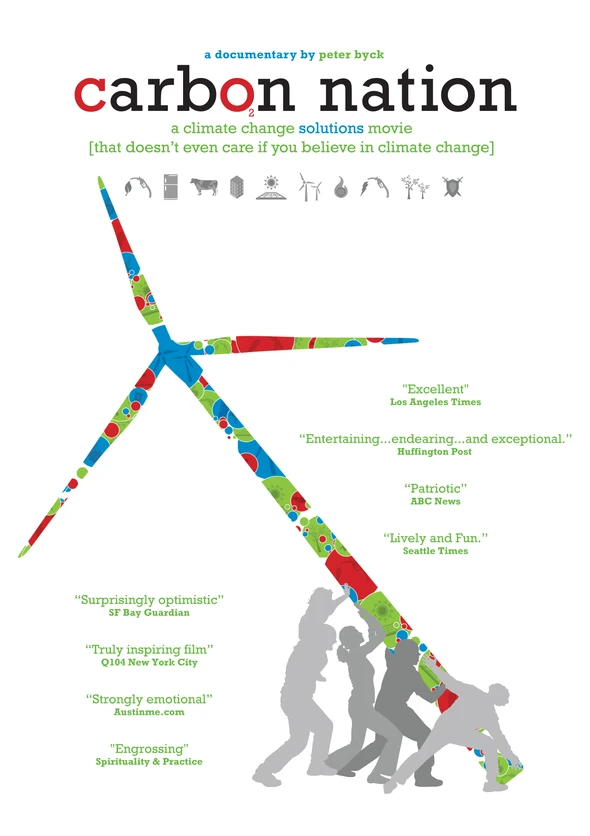 How many films have you had in the festival?
We've had seven films: Carbon Nation, a feature film about climate change solutions and 6 short films from our Carbon Cowboys series.
When was your first Wild & Scenic?
Our film "Carbon Nation" was featured at Wild & Scenic in 2011.
How many times have you attended? 
Twice; 2018 and 2020
What is your favorite Wild & Scenic memory?
Being awarded  the  John de Graaf Environmental Filmmaking Award in 2018 was very special.
What makes Wild & Scenic Film Festival special or unique?
The combination of inspirational films and art in the beautiful, cool, small mountain town setting of Nevada City/Grass Valley, paired with wonderful people (the patrons and especially the fantastic festival staff) makes Wild & Scenic a favorite with our entire family.
What inspires you to make films?
We make films to show the solutions to climate change are much better for nature, land and water, for peoples' pocketbooks, and job creation.
What are your favorite stories to tell?
I am currently focused on farmers regenerating their soils and their family businesses by working with nature, instead of against nature.
Do you have any projects you are currently working on?
We are making a long form doc on regenerative farmers.
How has COVID impacted your filmmaking?
Delayed our most recent road trip for filming, from May until mid October of 2020.  It took more time to comply with COVID safety protocols, but not too much more time – and it forced us to be more creative in our shots, because we wanted to keep the cameras 10 feet or more from the folks we were filming.
What is on the horizon for you in 2021?
Complete and release the current long form doc mentioned above.