Washed Ashore
Cameron Nielsen, Ley Heimgartner | 2022 | 16 min.
2023 Official Selection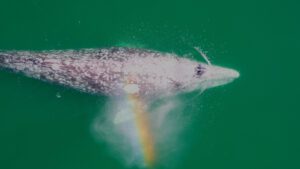 Since 2019, 1 and 4 whales have died, and scientists have more guesses as to why than answers. Determined to find a cause this team of scientists is racing against the clock. With every passing month, more whales are washing ashore on their migration from Mexico to Alaska.
More information:
www.cameronnielsen.com