True Wild
Daniel Glick | 2021 | 21 min.
2022 Official Selection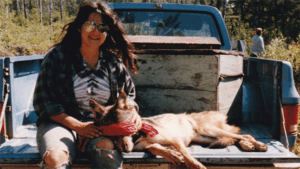 Val Asher is one of the world's most knowledgeable biologists on wolf behavior. Having spent more than 20 years working with wolves – and more than 10 on Ted Turner's Flying D ranch in Montana – her wisdom and insights are invaluable in demystifying one of North America's most elusive animals.
For more information: