Candace Schermerhorn | 2011 | 64 min.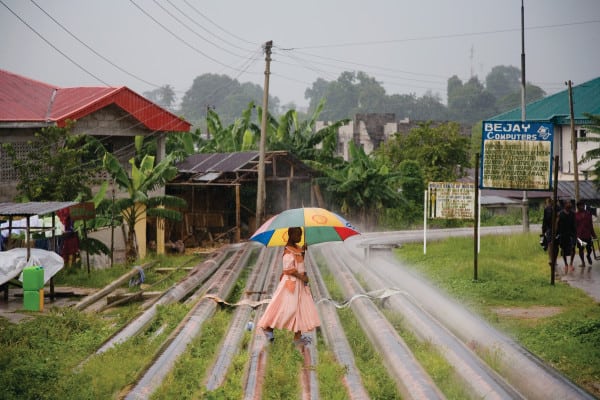 Award Winner: 2012 Spirit of Activism
THE NAKED OPTION reveals the inspiring story of an organized group of Nigerian women who use the threat of stripping naked in public, a serious cultural taboo, in their deadly struggle to hold the oil companies accountable to the communities in which they operate. The women, at the risk of being raped, beaten or killed, are trained and armed, but not with anything you can see. Through the leadership of the courageous, charismatic, and inexhaustible Emem J. Okon, these women are taking over where men have failed, peacefully transforming their 'naked power' into 21st century political action and mobilization.
www.eraction.org | wwww.womensearthalliance.org | www.greengrants.org