Lauren Schaer | 2021 | 14 min.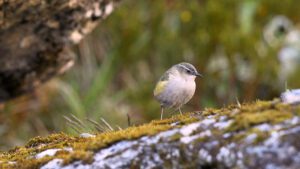 Set in the wilds of Aotearoa New Zealand, Rhapsody for a Rock Wren is a filmmaker's personal exploration of human-nature connection through her relationship with a tiny alpine bird.
This calm and reflective film takes an honest look at the different and sometimes conflicting ways we relate to the more-than-human world.
More information:
https://www.rhapsodyforarockwren.com/