Remediation
Luke Parnell, Sean Arden | 2018 | 12 min.
2019 Official Selection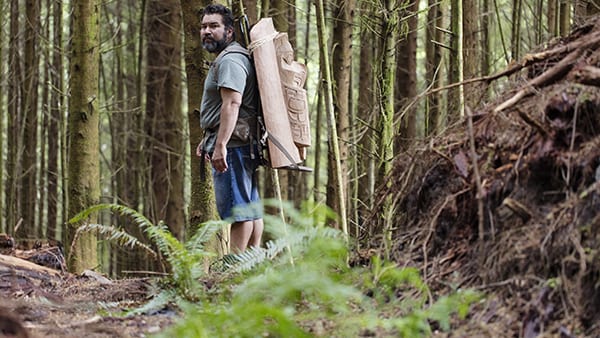 In 1959, Bill Reid created a documentary about an expedition to "salvage" historic totem poles from a deserted village on Haida Gwaii. In response to this film, Haida carver Luke Parnell explores the implications of the removal of these cultural objects through a journey with one of his own totems.