Pituamkek: A Mi'kmaq Heritage Landscape
John Hopkins, Jesse Francis, Kalolin Johnson, Robert Marcel Lepage | 2021 | 19 min.
2022 Official Selection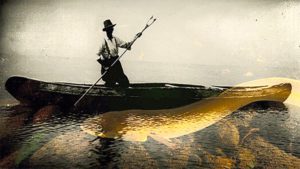 Located in northwestern Prince Edward Island (Epekwitk), in close proximity to the Lennox Island First Nation, there is a chain of islands known in the Mi'kmaq language as Pituamkek (Bee-doo-um-gek), which means 'At the Long Sand Dune', and in English as Hog Island and the Sandhills. Pituamkek has helped sustain the Mi'kmaq people on Epekwik for thousands of years. This film celebrates the lands of Pituamkek: its nature and its Mi'kmaw traditions, and profiles work underway to create an Indigenous Protected Area and National Park Reserve there.
For more information: