Paving Tundra
Jayme Dittmar & James Q Martin (Directors), Tom Attwater (Director of Photography), Lane Brown (Second Camera), Kristin Gates (Producer) | 2020 | 27 min.
2021 Official Selection
The Brooks Range is North America's most rugged wilderness and one of Earth's largest roadless areas. In 2013, the State of Alaska proposed building a 225-mile industrial access road to facilitate the construction of an open-copper pit mine near the village of Ambler. We traveled 350 miles along road corridor into the Brooks Range to question the meaning of progress and ask what may be lost if the tundra is paved to Ambler. Narrated by Harry "Supluaġniq" Douglas and Kristin Gates.
More Information: www.northexposurestudios.com/paving-tundra   |   www.brooksrange.org   |   www.npca.org/advocacy/35-protect-gates-of-the-arctic-national-park-preserve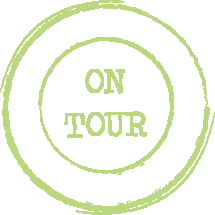 See this film on tour near you: