Monumental Divide
Brian Olliver, Laurel Miller, Gregory Reeves | 2021 | 25 min.
2023 Official Selection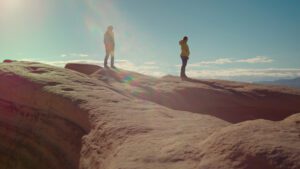 Ever since the establishment of the Grand Staircase-Escalante National Monument, the town of the Escalante, UT has been divided between locals and everyone else. When a couple moves in hoping to be an active part of this small community, they are forced to come to terms with a complicated cultural divide.
More information:
totallyinc.com