High Road
Gnarly Bay, Colin Keaveney, Dan Riordan, Lindsey Hagen, Aaron Schurman, Lauren Todd, Chris Naum, CJ Taglione, Evan Grainger, Kyle Stansbury, Seth Warren, Jordan Ingram, Chris Naum, Arrowroot Productions, Jared Blizzard, Evan Grainger, Meg Fisher, Jack Berry | 2022 | 12 min.
2023 Official Selection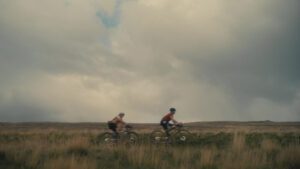 High Road celebrates the unbreakable bond between Paralympian Meg Fisher and Jack Berry, a young para-athlete who's cycling career is just beginning to unfold. Together, the two navigate life's obstacles with grace and integrity- creating space for the next generation of para cyclists.
More information:
www.gnarlybay.com   |   www.cannondale.com