The New Environmentalists – From Liberia to Mongolia
John Antonelli, Will Parrinello, Matt Yamashita | 2019 | 39 min.
2020 Official Selection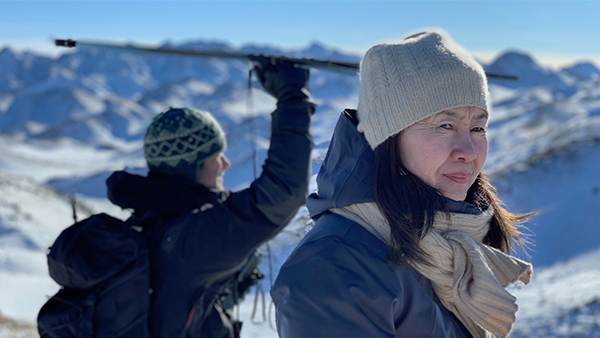 Bayarjargal Agvaantseren helped create the 1.8 million-acre Tost Tosonbumba Nature Reserve in Mongolia's South Gobi Desert—a critical habitat for the vulnerable snow leopard. Then she succeeded in persuading the Mongolian government to cancel all 37 mining licenses within the reserve. An unprecedented victory for the snow leopard, as of June 2018 there are no active mines within the reserve—and all mining operations are illegal. For her activism, Bayara was recognized with the 2019 Goldman Environmental Prize for Asia.