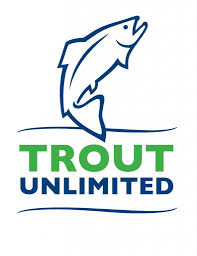 Location: Nationwide (Local chapter for Tahoe area: Truckee, CA)
Mission Statement: To conserve, protect and restore North America's coldwater fisheries and their watersheds.

Organization Description: Trout Unlimited was founded in Michigan in 1959 by a group of fishermen determined to protect native and wild trout populations, and its reach has since expanded across the country. Today, Trout Unlimited promotes the management and restoration of fisheries and watersheds. Major activities include community engagement, policy advocacy, and habitat conservation.
An office in Truckee hosts TU staff members who both work on inland trout restoration projects throughout the Sierras and collaborate with the local Trout Unlimited chapter and other chapters throughout California to further Trout Unlimited's work in the region.
The Truckee River Chapter of Trout Unlimited (Charter Chapter #103) was formed in 2009, and holds local river cleanups, restoration workdays, and habitat enhancement projects. It consists of a group of passionate anglers, guides, and small business owners.