Eastern Sierra Land Trust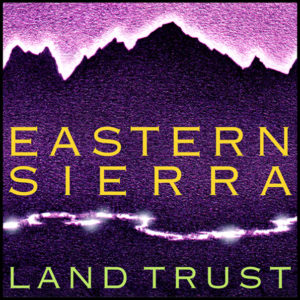 Location: Bishop, CA
Mission Statement: Eastern Sierra Land Trust works with willing landowners to protect vital lands in the Eastern Sierra region for their scenic, agricultural, natural, recreational, historical, and watershed values.
Organization Description: By partnering with forward-thinking landowners, agencies, and conservation supporters, Eastern Sierra Land Trust works with the community to conserve the Eastern Sierra for the future. As an accredited land trust, ESLT upholds trust, and ensures that our conservation efforts are permanent. ESLT also works hard to provide educational resources to the community, youth, and public in efforts to maintain conservation-minded practices throughout the Eastern Sierra and the Sierra Nevada Region.
We are excited to share about our latest conservation easement, Hunewill Ranch! Read about this conservation easement and other conservation success stories on our website.
Get Involved: