Featured in the Film Feathers in Flight: The Bird Genoscape Project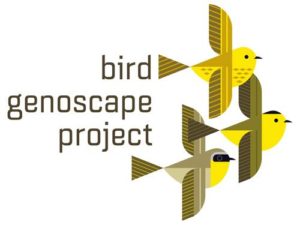 Location: Colorado
Mission Statement: Mapping the Flyways of the Americas
Organization Description: The Bird Genoscape Project is an effort to map the population-specific migratory flyways of 100 species of migratory birds. The first step towards determining the population-specific migration routes is building a Genoscape, or a map of genetic variation across geographic space. By harnessing recent advances in next-generation sequencing, we can scan the genomes of these birds and identify base pairs that are unique to a particular population.
We rely on your support to make our work possible. If you are interested in supporting the Bird Genoscape Project, please visit either:
Colorado State University (CSU) online giving portal
OR
University of California, Los Angeles (UCLA) online giving portal
You can also contact Kristen Ruegg or Teia Schweizer.