Let Us Help You Premarket Your Event!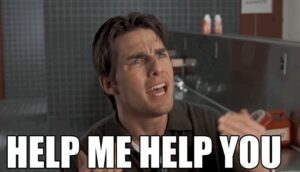 Want to increase your attendance, reach new audiences, and increase your fundraising?  Premarketing your Wild & Scenic event throughout the year will help! 
We are now offering a FREE 3 part series of films for you to use to premarket your event.  Share these films throughout the year with your membership along with a Save the Date for your event and your members will get a great bonus film (or 3) and you get an easy way to spread the word and build excitement!
An event marketing strategy is all about raising awareness of your event. You want to direct potential attendees and previous attendees to the "awareness" stage of your marketing funnel, so that you can inform and advise them as they make the journey towards buying a ticket.
Film 1 - My Garden of a Thousand Bees
(Available all year)
In 2022 Jury Award-Winner "My Garden of a Thousand Bees" a veteran wildlife cameraman seeking refuge from the pandemic is filming the wild bees that live in his city garden with mind-blowing results. From giant bumblebees to scissor bees the size of a mosquito, he has seen over 60 species of bee. More importantly, he is developing a close relationship with an individual bee he follows through its entire life. The unique camera work provides of view of bees like no other! This film has been made available for your viewing for free thanks to the generous support of HHMI's Tangled Bank Studios, a WSFF National Partner.
How does it work?
Once you have booked the date for your event with us, you can create a Save the Date graphic, using any of the WSFF graphics you enjoy, and send it out with this free film to your membership. Use this as an opportunity to promote your upcoming event and give your potential audience a preview of the types of films you will be showing.  Once you book your event date with us, we will send you the links and instructions for sharing these films.
Things you Can Do:
Yes! You may send this film link out to your Enews subscribers and your members.
Yes! You may put up a free registration page on your website and collect email addresses!
Yes! You may provide a free screening (registration is required).
Things you should NOT do:
No! Don't put this link on social media or your website publicly.
No! Do not show this film without a save the date.
No! Do not postpone your main event outside of the tour year.
Film 2 - Love is the Way
(Available all year)
The Arctic National Wildlife Refuge is a landscape of connections. This place is the heart of generations of protection, lifelong friendships, and iconic wildlife migrations. Love is the Way tells the stories of these connections, and the power of the continuing efforts to keep oil companies out of the Refuge's sacred coastal plain.
Film 3 - Newtok
(Available all year)
The climate crisis is more present in our lives every day and some of the films exploring these issues just can't wait to be seen. With this in mind we're happy to provide an opportunity for you to watch the new film from Patagonia entitled Newtok. 
The film documents a town in Alaska that water is about to erase. To keep their culture and community intact, the Yup'ik residents must relocate their entire village upriver while battling government inertia. The film portrays a community that is soon to become America's first climate refugees and its battle for justice in the face of climate disaster.