Diverse We Run
Sashwa Burrous, Tim Real, Samantha Harmon, Sofia Jaramillo, Collin Kriner, ColdWater Collective | 2022 | 3 min.
2023 Official Selection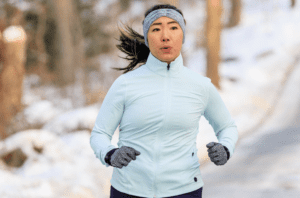 A daughter of immigrant parents, Carolyn Su, gained confidence through running. But she noticed runners like her were rarely represented. She asked herself, why? To combat racism, Su amplifies BIPOC voices to show the next generation what is possible on her platform "Diverse We Run". This short film is part of the Limitless series with Outside.
More information:
www.thecoldwatercollective.com   |   www.irunfortheglory.com