Crossing the Divide
Ralph King, Quinn Costello, Jim Granato, Anton Herbert | 2017 | 15 min.
2023 Official Selection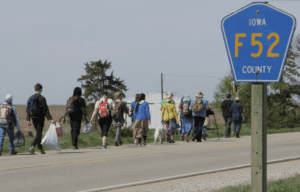 An Iowa farmer reacts swiftly when he hears that radical climate marchers plan to camp in his tiny town and disrupt the peace. What he does after that offers a lesson for would-be peacemakers everywhere on both sides of the political spectrum.