2020 Interactive Schedule is Live!
We are very pleased to release our 2020 Wild & Scenic interactive schedule and app.
Click here to get it now and start planning your 2020 Wild & Scenic Film Festival experience!
Sched is our new interactive festival schedule that you can use on your desktop, smart phone, or tablet. Now you can plan your unique festival experience using an intuitive and interactive mobile-friendly tool and share your schedule with your friends and other attendees. Manage all your critical event details in one place and automatically keep everything in sync!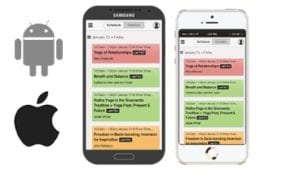 Click here to download the app for Android